Hits: 119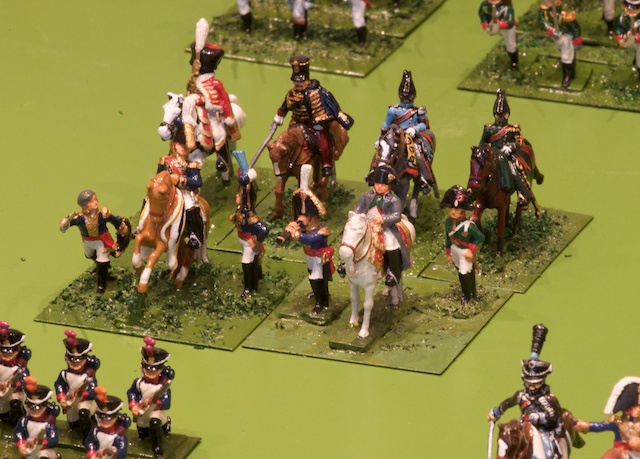 200 years… and still present in our collective memory for what it was… a genius (with faults and virtues) and I personally think quite ahead of its time. Nobody seriously studies Napoleon without noticing that it was not exclusively Napoleon fighting offensive wars (mainly) but defending France against old monarchies coalitions because of the ideas (seen as dangerous) of the French Revolution (which has also controversy attached). Of course having a military background (after all he was an Artillery Officer) and following the European tradition that Clausewitz will formulate a posteriori he went to war frequently enough (understatement) as it was the custom in Europe, nowadays he is still remembered for his Civil Code (nearly 200 years of life) and abolishing feudal privileges. He also reinstated slavery in the Caribbean Sea (to his shame). He was not perfect but had a great brain and "je ne sais quoi".
This post has really a lot of pics!
Napoleonic wargaming was my passion for almost thirty years, in 25mm because I was stupid enough to do not choose 15mm in the first place (minis in the late seventies had no such vast offer and traders… even if MINIFIGS did 15mm too!) so MINIFIGS 25mm (after all I was coming down from 54mm) I went I and no regrets, was quite happy with my collection who also extended to other periods and wars (I though it would be very difficult to paint such small figures in 15mm because of the lavish uniforms of the napoleonic wars!).
Was interested for many years (obsessed is a better description) with the battle of Waterloo, could the Emperor have won? In context and after years of reading about it, I arrived at the conclusion that it was a NO WIN – NO WIN situation, it would have been 1813 all over again… with Austrians and Russians and what not invading France which was exhausted… and that's that.
Have some pics of my years indulging in that particular wargamers fetish.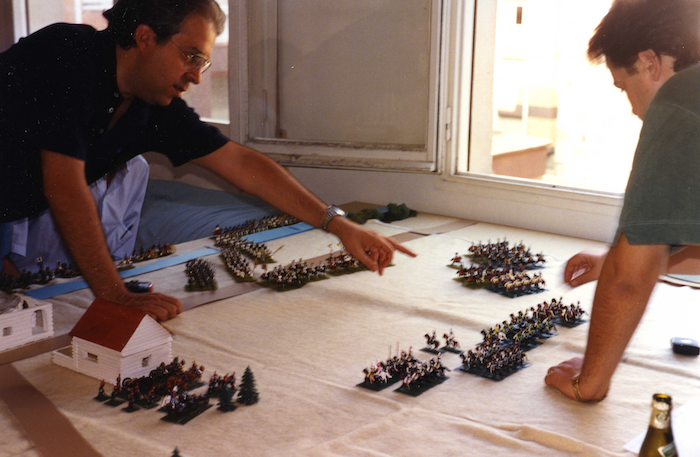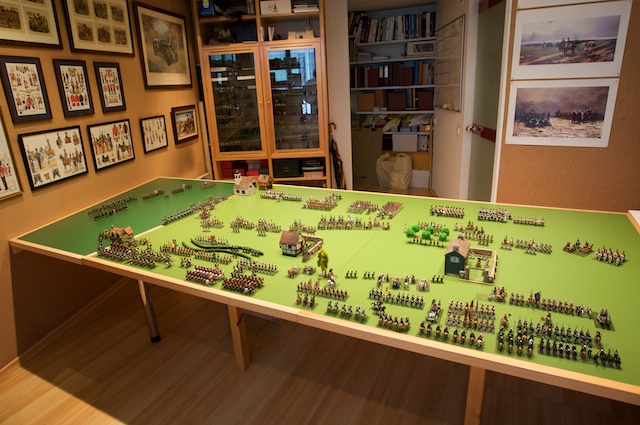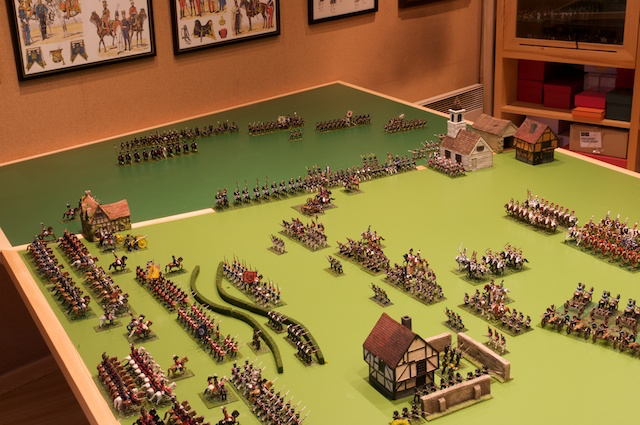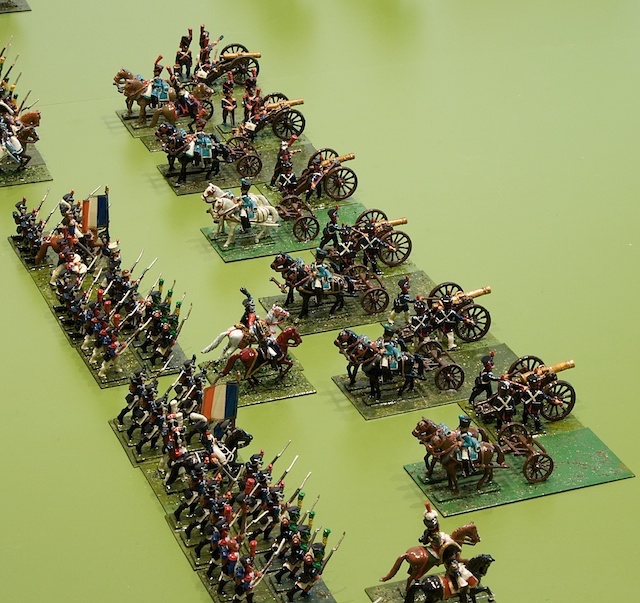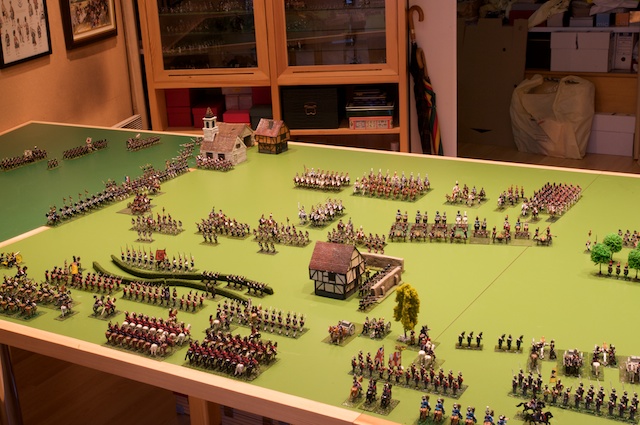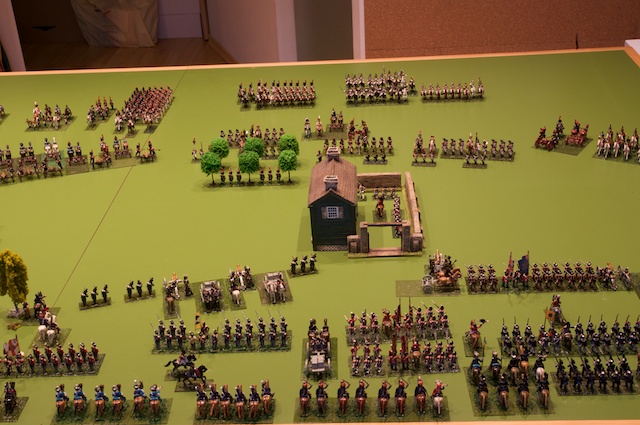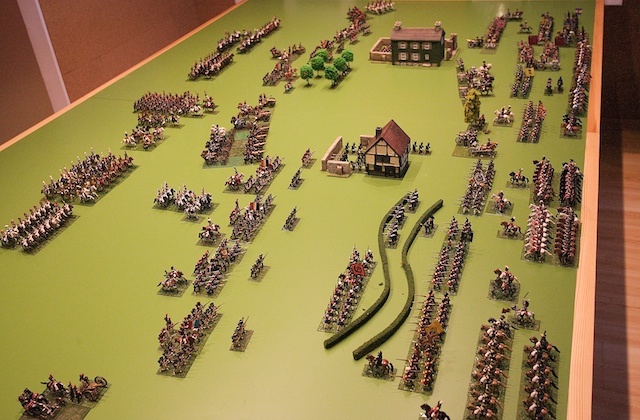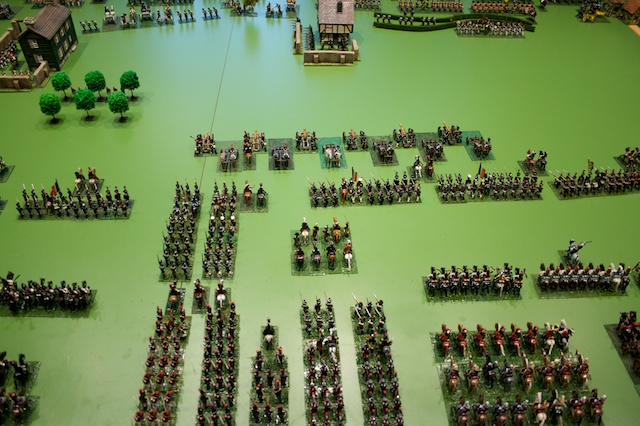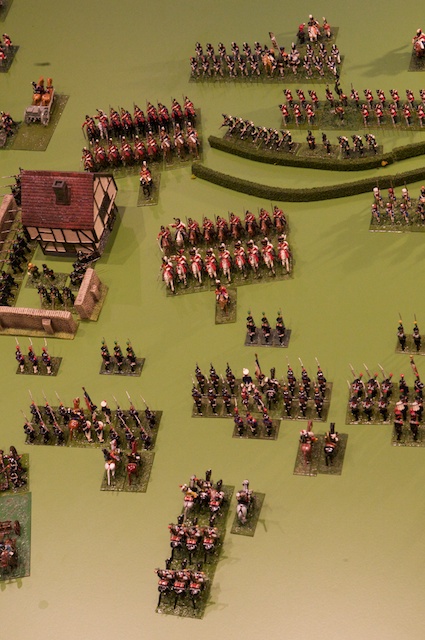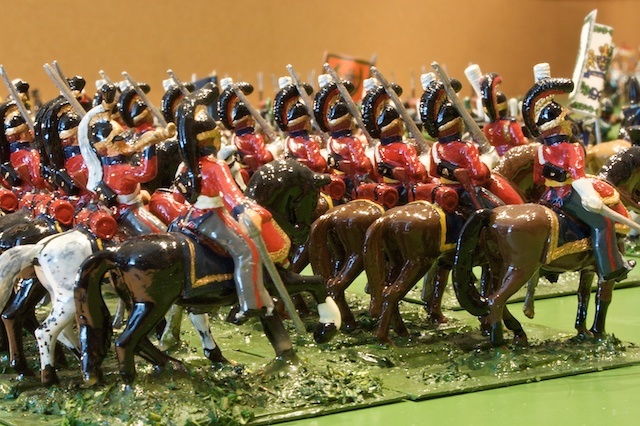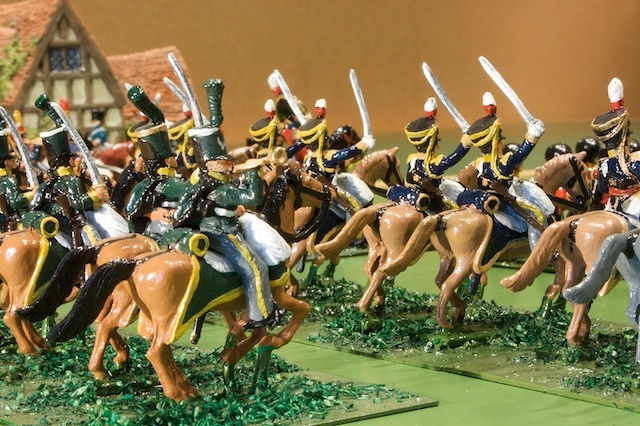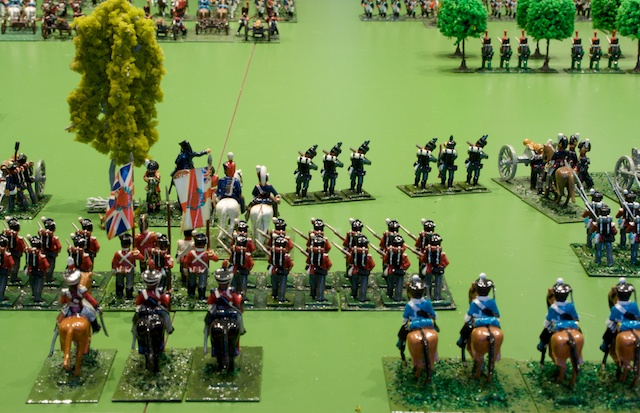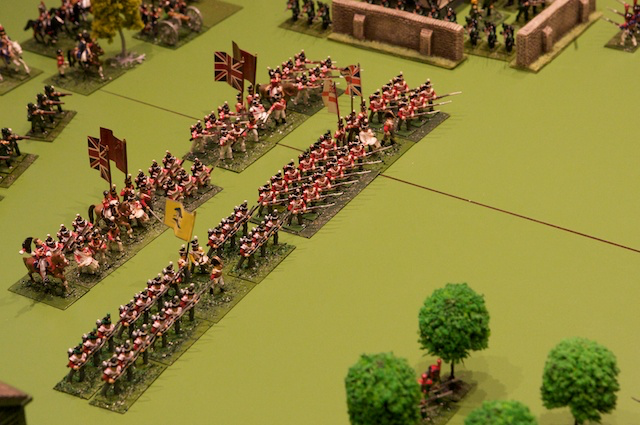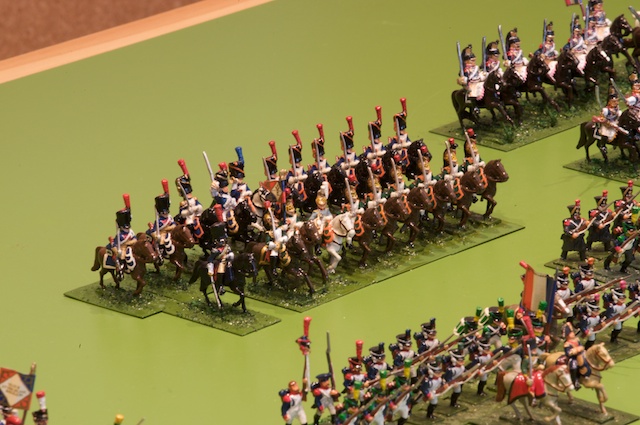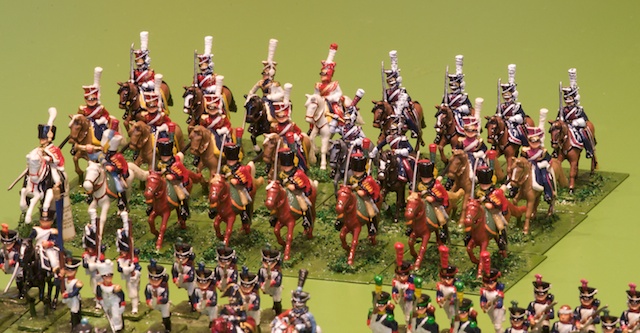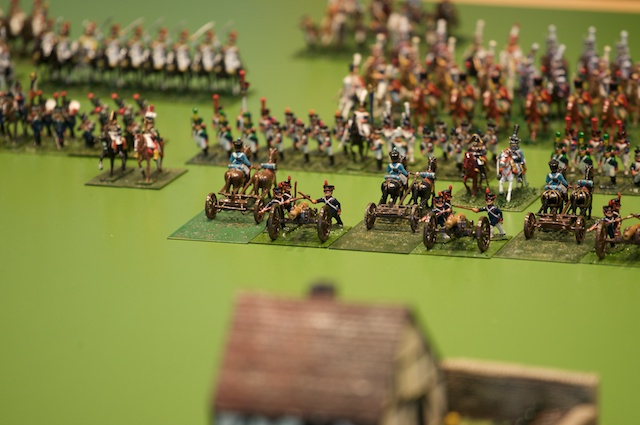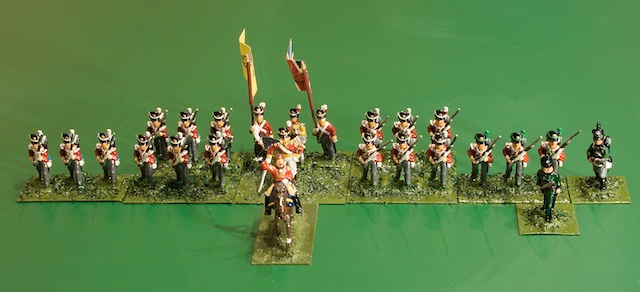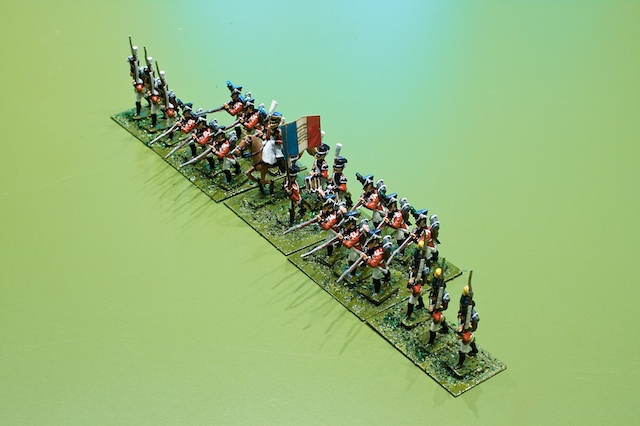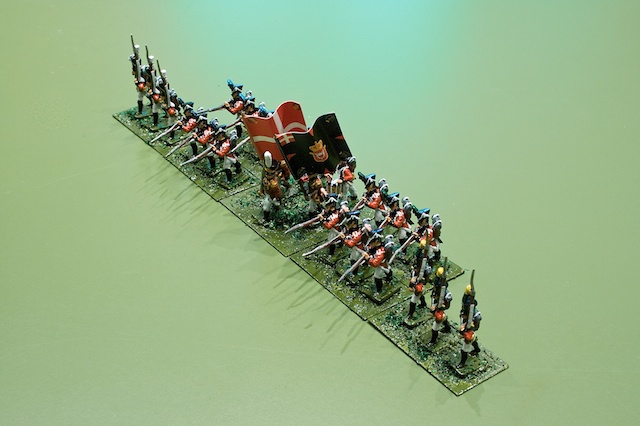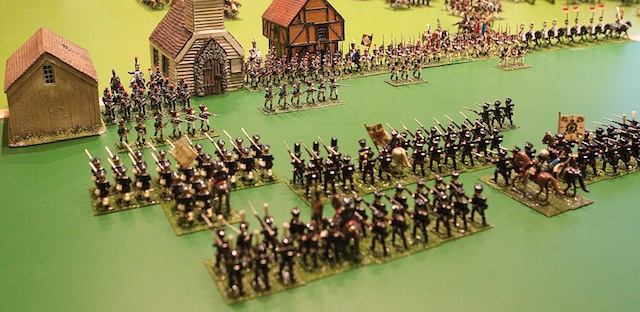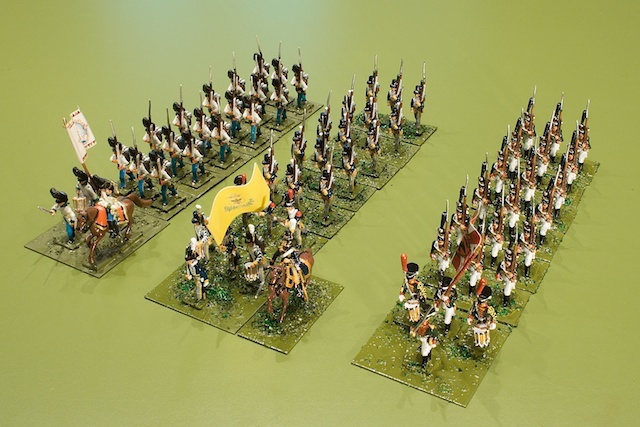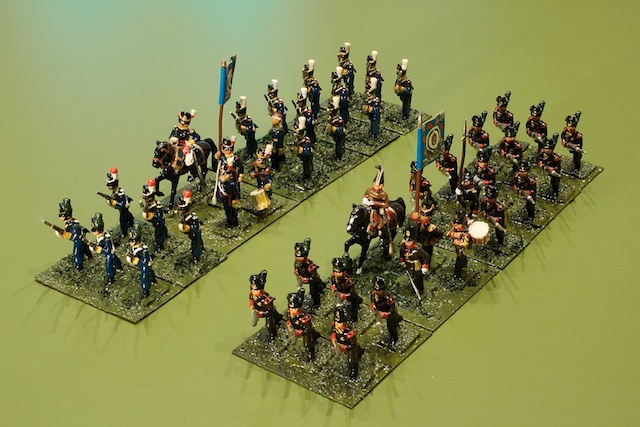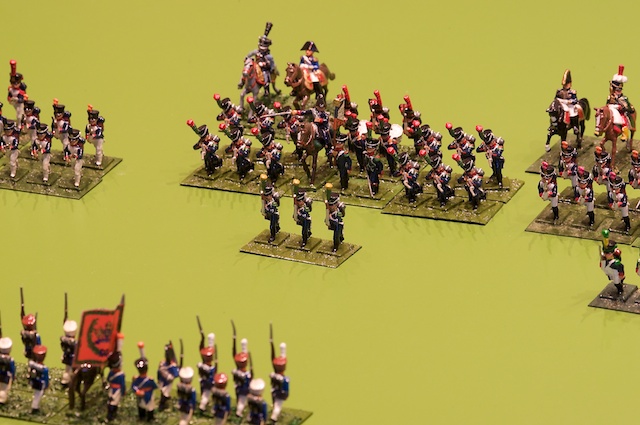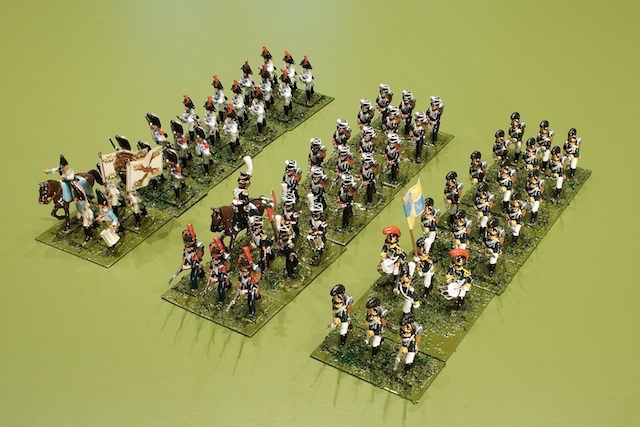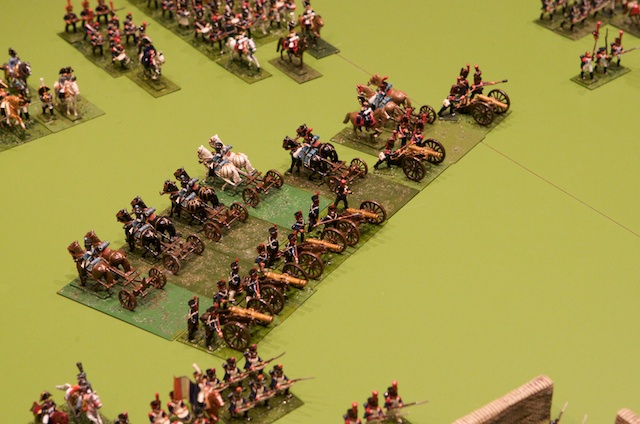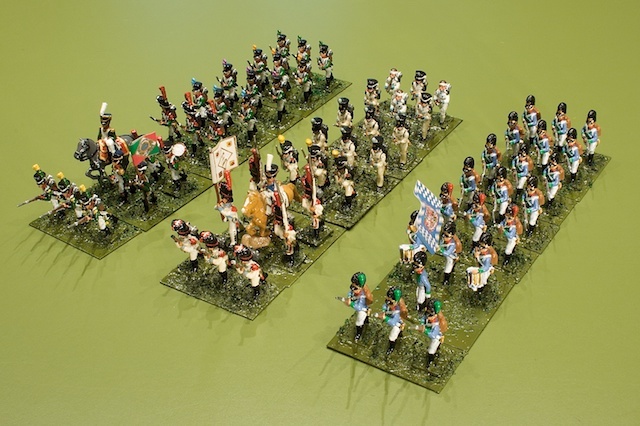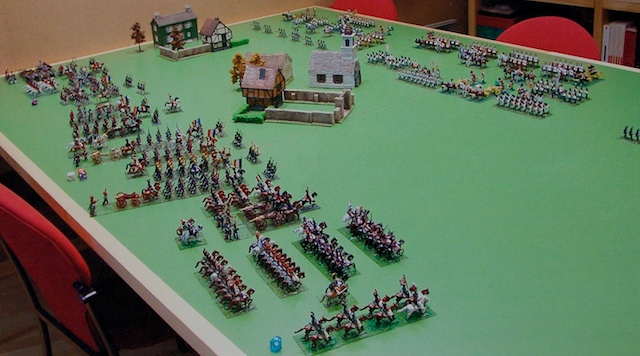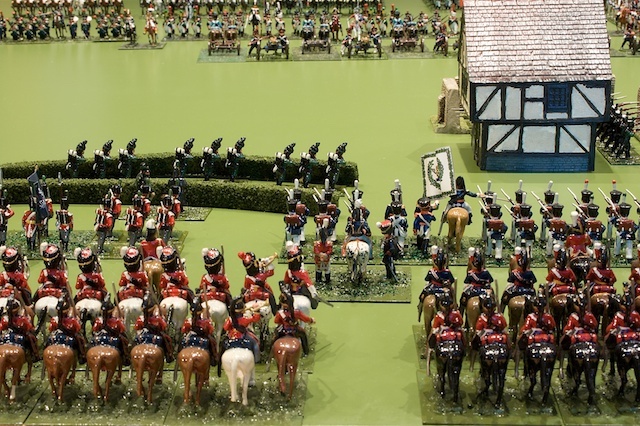 After a deep crisis with 25mm wargaming I sold them all. After some years toying with Playmobil (75mm) conversions and quite classical 54mm toy soldier collecting I went back to wargaming but in 6mm this time! (see the other Posts). Cheers