Hits: 75

Megalomania is a common affliction in the hobby, I have been infected by it several times in my long span messing with toy soldiers. Not a severe case mind, there are others much more sick that yours truly -I felt relieved when I knew about them- summing up it consists in a vague tendency to cope with too much by far, exceeding the limits of space, time, and also the patience of your relatives.
The tendency of taking a break from your main interest -be that what it may- because a certain tiresome feeling and repetition… or monotony on a certain period sometimes causes in the hobby what I call the sidetrack addiction. Wargamers when bored to death just start a new adventure -read period- instead of taking a holiday or try golf. they simply change scale (usually a mistake) or maybe try a new era.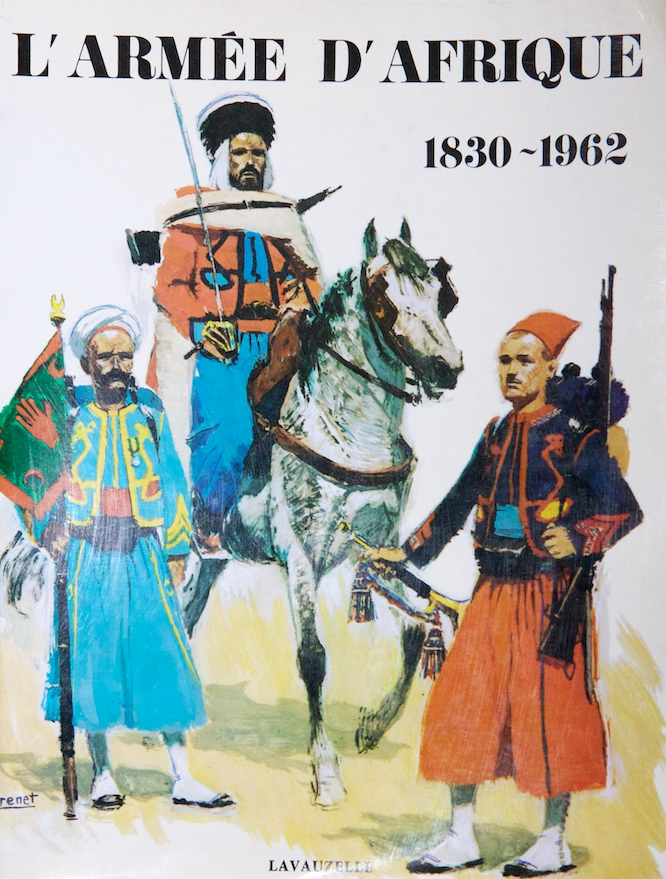 I have felt like a hamster on a wheel several times. But if your cage is spacious enough why not jump to that other wheel?. It is a well known fact that we are never satisfied by a single period, probably the mono thematic wargamer exists in some dark corner of the world and will be found before the extinction of the species… or dug out in the future who knows? but he or she is an exception to the rule.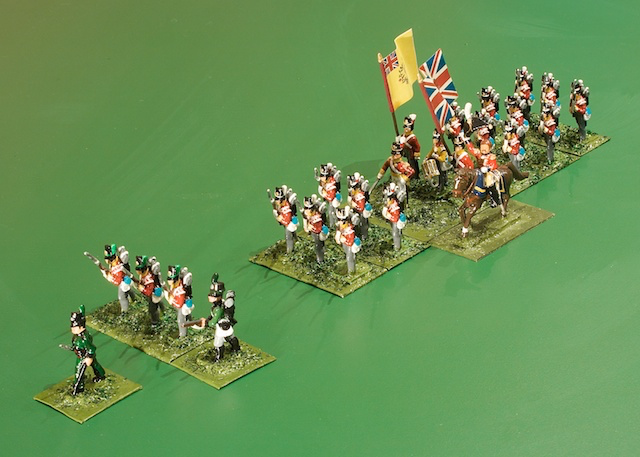 When confronted with boxes and boxes full of plastic bags with minis aplenty on your cupboard… say Napoleonic's for a laugh!… you sigh and close the door. Then after "original" and sound reflexion you decide -eureka- that what you need is a breath of fresh air. You are not going to be unfaithful to your main interest! -never fear!- but what about trying that so different range of minis which of course been a minor period you will do just for fun. You have always wanted to raid in a Viking Ship!, or hunt buffalos!, or lead a small patrol in a skirmish, impersonate Sharpe, do a bit of swashbuckling… whatever…
Now, If you have a main interest that surely has happened already… but what if you have several "main interests"… and keep sidetracking all the time?… You then pass from Megalomania to a Lead Tons Hoarder.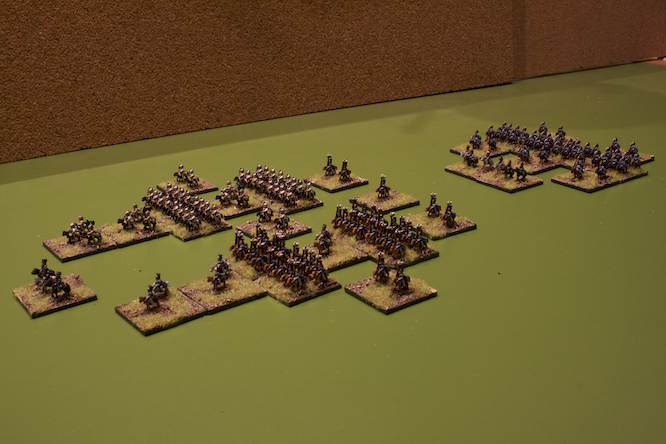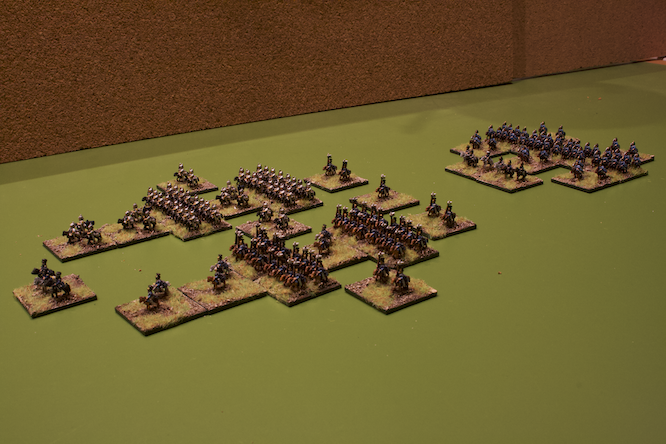 Usually Megalomania starts with the well know syndrome of "if I had another battalion…" At the end of a game and seeing your troops leave the battlefield humbled and in more or less disarray the thought appeared to you as the magic solution! Increase the size of your Army!… that way if your left flank gives way you will plug the hole with your reserves… one can never have enough reserves (or Prussians as Wellington said an 18th June).
This and superglued fingers are the two most common maladies of the wargamer, collectors do sidetrack too, and anyone involved in this pastime… even military modeler artists do stray from the "their right path" sometimes.
As it is a non infectious thing and do not cause premature death -in fact it can save you from a dead of boredom- I will leave it like that for your consideration… only old wargamers can resist the temptation taking a look behind them and thinking UF! I already did that some time ago!