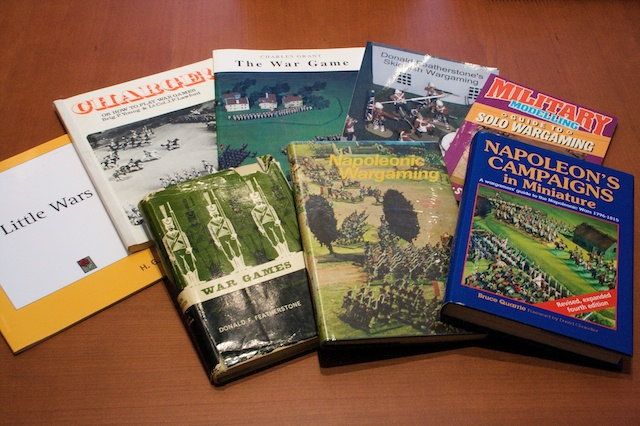 When I decided to write a book about my personal experiences with Toy Soldiers -and as Dan Allen has remarked some Toy Policemen- it was fun. But it has turned a sobering experience. I first did it in Spanish -just to find that nobody was interested in my ramblings- and secondly I translated the book to English myself… that was really stupid!… First edition not up to par I fear… so in the end just because sheer stubbornness I payed for getting the manuscript edited and revised to make it readable and apt for human consumption. Will never compensate finances involved with sales of the Second English edition but I was less mortified -satisfaction finally was achieved- so far so good.
It would have done me a good turn to read a book like mine when starting in the hobby, but to be really fair maybe I would not have bought it!… there where a lot of other priorities around! So, I must admit it was and is a paradox. Same happens with your experience in real life it is very hard to pass on the hard learned lessons.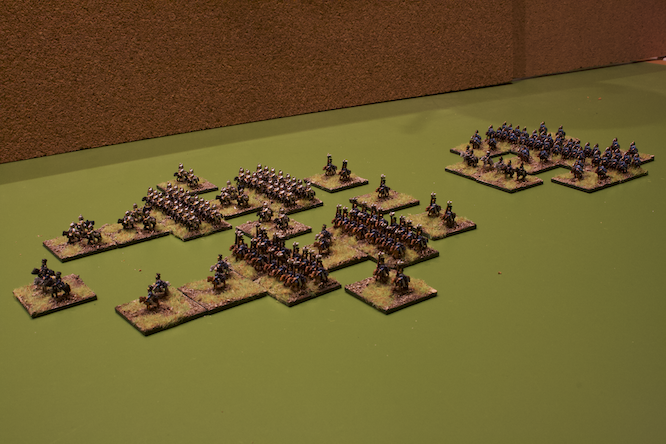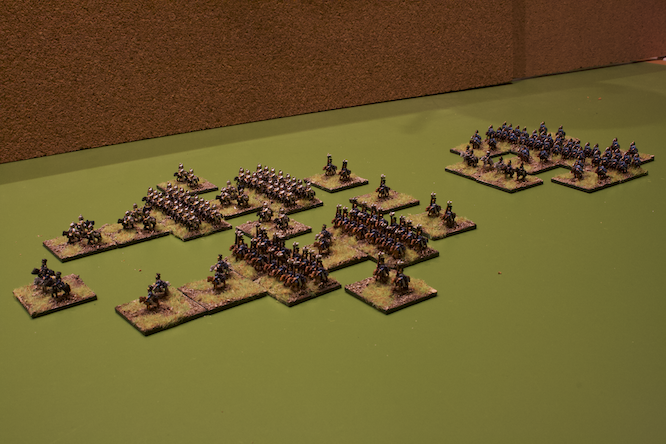 After careful consideration I summed up my experience with Toy Soldiers in some principles -read advice-
1) Be respectful with other wargamers/collectors choices.
2) Be sure you will have to make compromises with real History.
3) Be free and prime composition over compatibility.
4) Try to be proportional. No 100% Elite Units in an Army.
5) There is no such thing as perfect rulebook so learn to adapt them.
6) Choose your games companions with care.
7) Before buying minis inform yourself.
There you have it in a nutshell.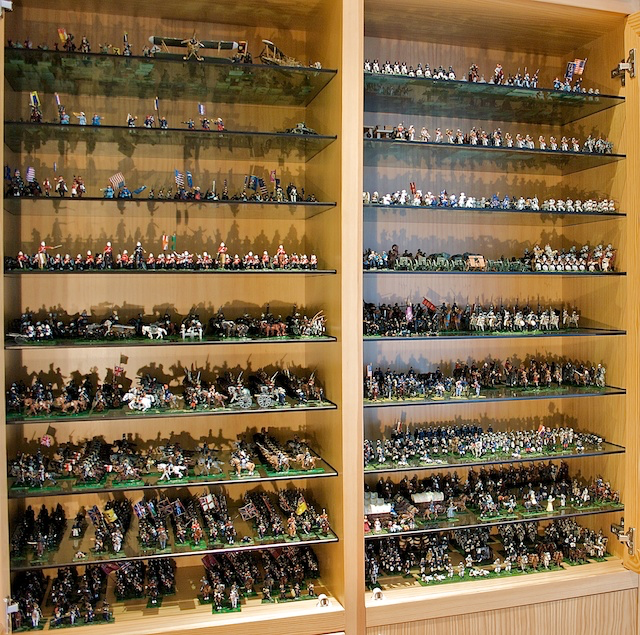 Not much original I agree. But those counsels would have saved me a lot of time and cash. I am not a socialite by nature, but leaving far away from places with more common interests did not help at all. Luckily enough my brother shared the interest (because of my bad influence!) and that was enough for me, in fact he has gone over the top and actually WORKS in the games sector for real!… what was a hobby has turned business… well, I always sustained that it is much better to work in something you really love.
As far as it goes nowadays all I can say is ANYTHING GOES! (just emphasis not shouting) -as long it is fun for you- not for me to say what will do for you. I will stand as usual in the fringes trying to be the less obnoxious I can manage… Interacting with real people through my computer is quite satisfactory. No need to buy them drinks, be told his phylias and phobias -and even worse why is that so- a hobby can be boring too if not shared with people within the same range of affinities.
So, there you go, I will end this post with a thought on equipment. Imagine you think getting a Pontoon Train is a good idea… why not?… there are rivers aplenty to ford… Berezina comes to mind!. So what can be said about it?… first of all if wargaming in 6mm your Pontoon Train, deployed or in Transports is quite affordable… I will surely get both versions… on the march and mounted over a river. IF you do not use minis on the stands the same set will be used in no matter what period, glue those Engineers and Pontonniers in separate stands. I have found firms -a google search will suffice- that will cut your stands to measure to suit your needs (Baccus compatible). The Idea of NOT getting minis glued in the stands of your Equipment is extensible to Mule trains, Camel trains, Wagons, and Transports akin, and I never use mounted soldiers on my limbers!… they are useful for a lot of periods that way! You lose some of the appeal of the Military Modeling part of the hobby but gain in space of storage and cash. If you do wargame in different scales at the same time yo will need the double or triple of scenery&equipment… I am not specially fond of investing too much money on scenery, I try to have a few things of quality but not overcomplicate the tabletop landscaping to the full. Be free to do whatever you want yourself!