Hits: 74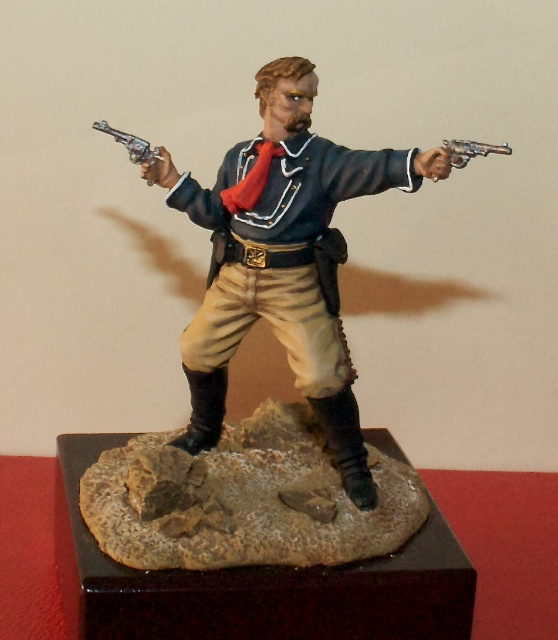 Anniversary today. What do you want me to say that has not been said hundreds of times? A NO WIN-NO WIN situation if it ever was one. And I am only trying to be realistic. The only order Custer never gave was GET BACK! and that was the only clever one. Of course it was against his character to do that.
To begin at the beginning, I saw They died with their boots on when a child, terrible ending Anthony Quinn shooting Errol Flynn at the end. It become an obsession to play with my toy soldiers that battle. The passion is still there today but much well understood in context -I own and have read more than a hundred books about it- and I think Custer had no chance at all.
When a serious orthodox wargamer I was very frustrated by the lack of figures. Finally going for Minifigs in 15mm because they were the only one's to do the range. I never painted a single figure all went to the painters, and I had hundreds of Indians (on these days I always bought the opposition). Never fought a game with them.
Just then FOUNDRY did the range in 28mm, I sold the 15mm (they were the only 15mm I ever got -if you do not count a Peter Laing's Crimean effort who come to nothing- and did it all again. I even did some conversions mind. A nice set who was sold as the rest of 25/28m when my personal crisis with that scale turned the tables.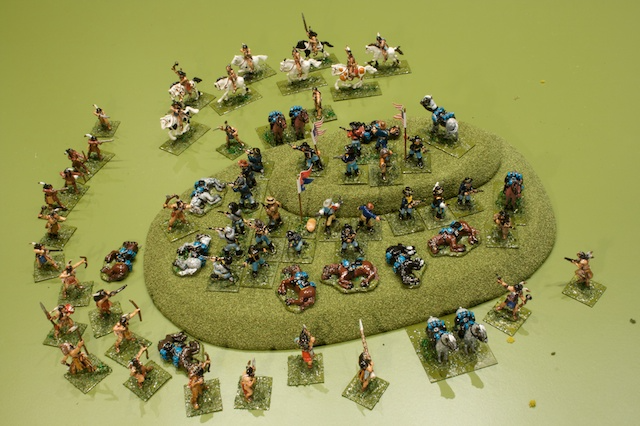 Of course since then, as with all lifelong obsessions, I have seen the rest of the films about it, even the silent one with Francis Ford on the leading rol (the elder brother of John Ford), probably one of the best is the TV miniseries Son of the morning star but Keogh's outfit does not appear in it… shameful oblivion for a purist. If a bit of a Custerophile avoid like the pest Little Big Man with Dustin Hoffman, hippie culture revisionism of the worst kind. You've been warned.
It was one of my first Baccus proxies project, at least mounted they have a chance. I have no intention to build Reno's and Benteen's battalions they will never come.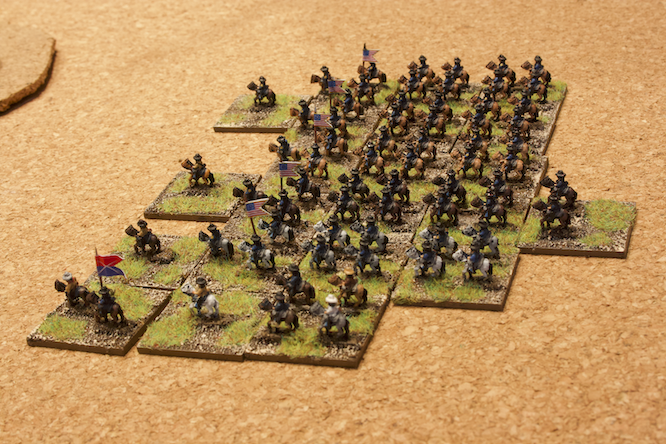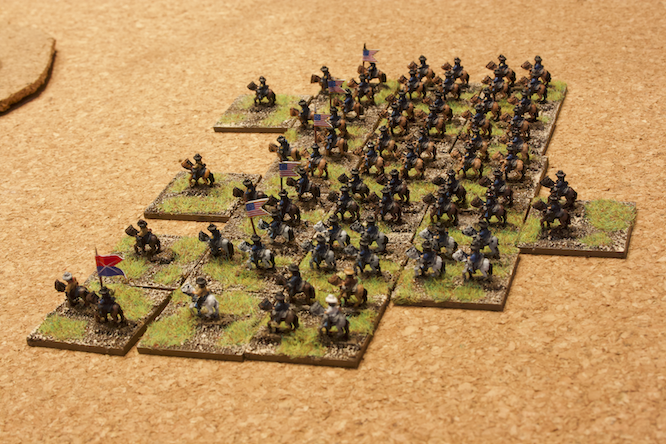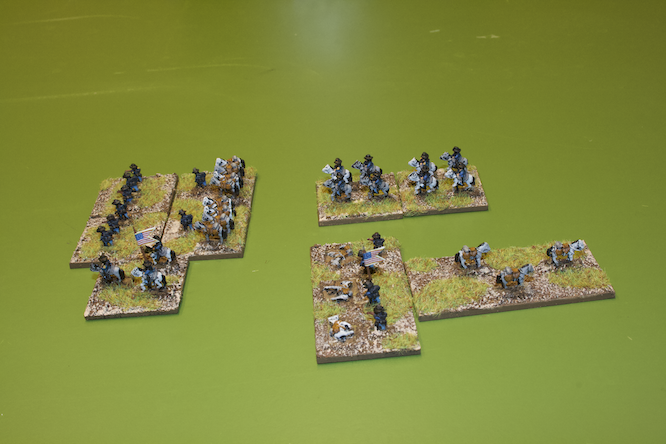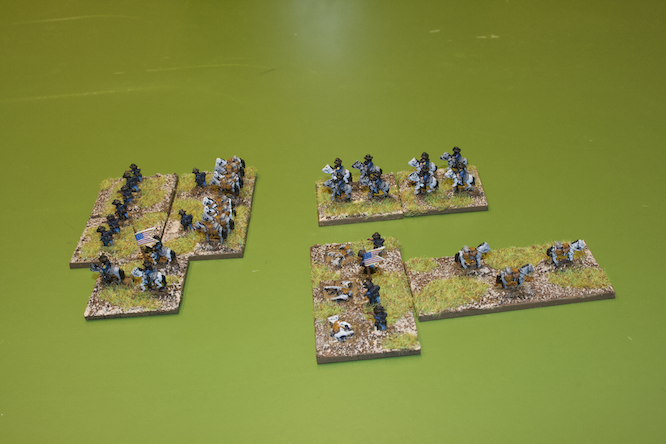 One of the things that makes it attractive is because it is the great "Greek Tragedy" of the "manifest destiny" idea, and on top of all… it comes at the commemoration of the Centenary celebrations… 1776-1876. The famed boy general of the American Civil War massacred!… that was the swan song of the Native Americans. Retribution for Custer was the only policy from then on…
Seriously, I enjoy trying to get out of the mess on the wargames table, but the only way is if Custer dies early on… and the next in command tries to get away from there! Not heroic? of course not. But I am talking about having a chance. Both Reno and Benteen have been vilified ad nauseam -with some reason mind- because they did not die there and then. History has been hard on them, specially Reno who was routed by himself and "charged to the rear" botching Benteen's approach and even that of the pack train! I guess it is a fascinating little battle or skirmish because relative minor numbers were involved. I still do not know what will I do if Peter decides to make the range and Indians become available… Oh dear!… not again…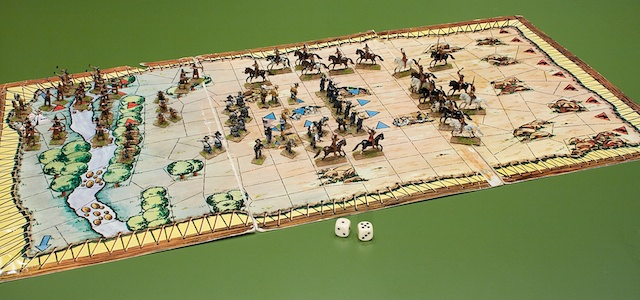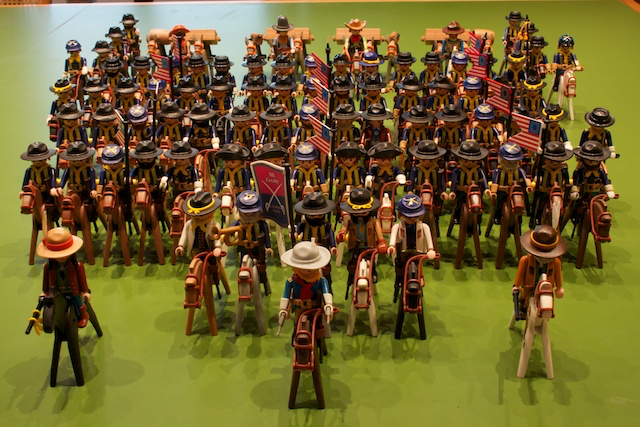 An useful FaceBook link is: Little Big Horn Discussion Group
or: https://www.facebook.com/groups/459982074026290/
Cheers.