Hits: 1339
At last 2020 is gone!… what messy times… a terrible year.
Summing up:
a.- I have finished my project in 6mm ACW Baccus (and some Rapier)… now I can refight any Battle at Brigade level. Must adapt some 6mm rules for my SOLO games and that's it. Well, the last parcel from REVEILLE is here. And some Infantry Brigades and Skirmishers + Officers of Artillery for all Batteries!, and also Divisional Commanders for both sides. This is an ended project . My heterodox approach includes officers for Artillery Batteries and caissons for each gun&limber. Have also many "special" stands for skirmishing and cavalry different formations.
b.- Andrew at REPLICA METAL MODEL SOLDIERS 54mm has sent (and it has arrived) the second order of 2020 to finish my second afghan/british war collection… That would put an end to my 54mm collection of classic toy soldiers. Andrew is a very nice chap but it is a unipersonal business and sometimes delays happen matter of fact… messy times again due to Covid. Finally got it without problems… nothing broken in transit… minor paint chipping I repaired quick enough!. And asked for an unpainted mounted general with Wolseley helmet going to be painted by Greg at Mersey Wargames Painting services!… And THAT is all. For the moment… one never really knows. Some of the pics in Andrew's web page keep nagging my brain!
c.- This part is kept here as an explanation of how to do "Special Stands", they are already in my cabinets… Once upon a time I thought I have finished the Baccus 6mm ACW Armies… including "special stands"… No way… it was a only a matter of time for me to have "the itch" again. I am not surprised… it has been always like this. So I am going to explain it in this post and let you see how things evolved. In fact I am NOT through the ACW… I fear I am addicted to those Brigade bases 60×30 mm specially for the ACW… because they look like my old units of 25mm Minifigs.
I guess I am going to concentrate in the ACW period and leave it at that (meaning no other periods are going to be built… a part from Pony Wars!). Better do one properly than disperse my actions with new periods. Have already sidetracked enough as it is… so at this moment ACW is paramount in my thoughts… A deep analysis of Altar of Freedom ORBATS manifests the sorely need to get 13 new Union Infantry Brigades and 9 Confederate new Infantry Brigades… that way I can play even Gettysburg (again)… The clear point is that what matters is the base and not what's on it, so I am going to design new ways of glueing the minis on them and the way I placed them. By now they are all here at home and collecting ACW is finished (until Peter thinks of something else).
Examples: 1) Gaps in the lines; 2) Three Regiments per Brigade stands 6 in two ranks/one man gap/ 8 in two ranks with the flags/ one man gap/ 6 in two ranks… only minor changes in colour schemes; 3) Rear rank with less minis (attrition and filling the first line); 4) More space in the flanks of a brigade, have enough brigades with two lines of 12 minis… will go for some brigades with two ranks of ten; 5) A mix of all the afore mentioned. I love variety on the look of them. Will probably get them by the end of October 2020.
Updated 4th November 2020: Got the parcel from Greg at Mersey Wargames and have added the flags and actually doing minor painting modifications with POSKA markers (really slight retouching).
1.- New Project priority: Be able to solo play wherever I am… confined or not… that means reorganizing my wargaming life if science and medicine gives me a second lease of life… sounds a lot like a "saving throw". 14 months of confinement gives you time to think a lot.
2.- I am using smaller bases for projects like the French Foreign Legion and guess some characters deserve to be in single stands. Nearly Role Playing you will think… in 6 mm?… well, why not? … Got them and are very playable for small games.
3.- No access to my 6mm figures makes the wait frustrating in this field. Those pics below seem very old to me.
Finally got my camera/tripod after a trip to my office, the Military Modelling post was done thanks to that. As Zinderneuf in 54mm.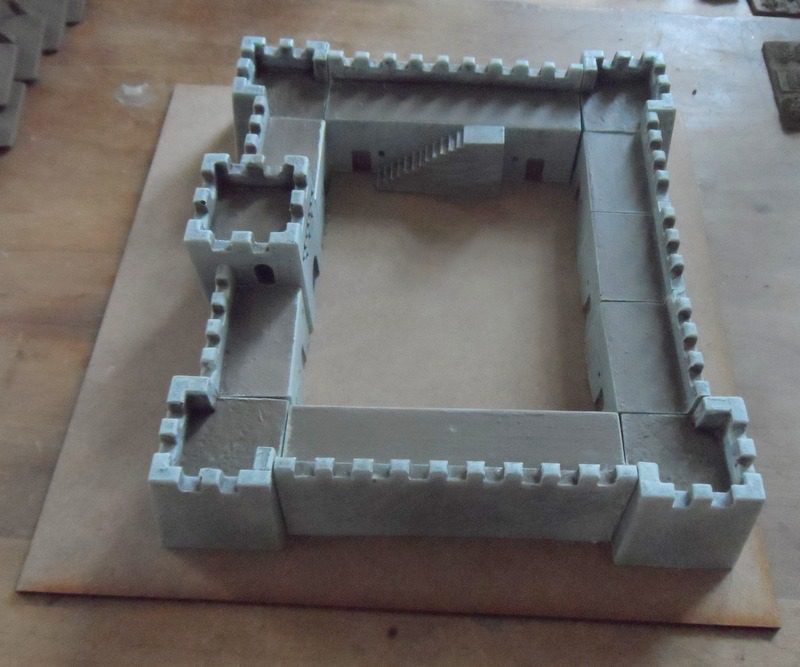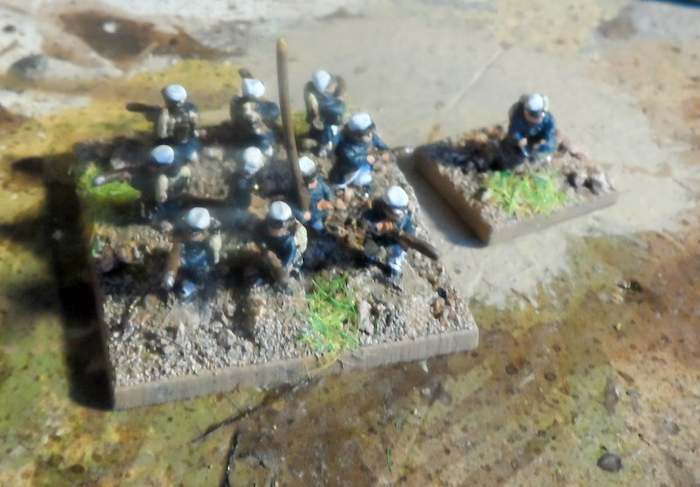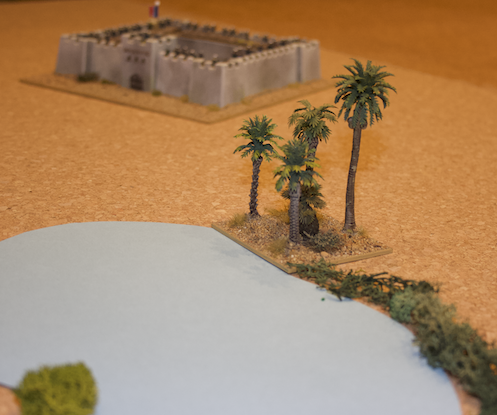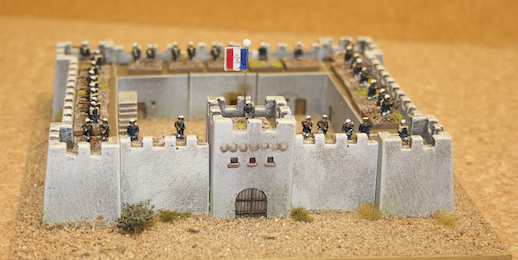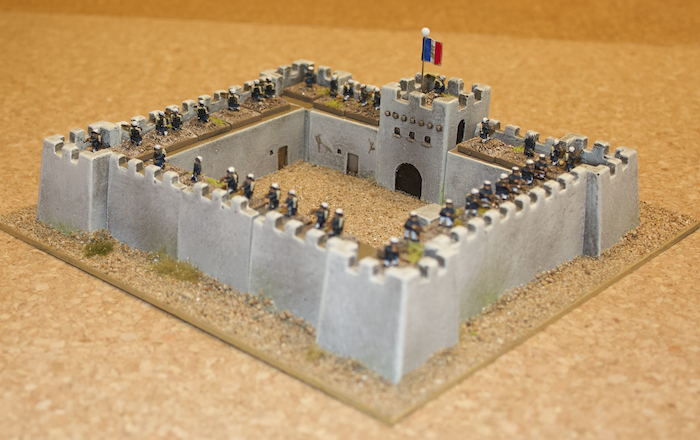 It was a promise (damn COVID for the long wait!) Actualized on the 10th of July 2021. I know it has been more than a year but there you have it!
Today 27th of February the Reveille parcel arrived!… Very good Zinderneuf Fort and legionnaires based in twos and singly (smaller bases by Pendraken), also trees stands, bocage or impassable terrain in 60x60mm bases and a Mill Building for the ACW!… as usual Daniel Hodgson does the best scenery around, but still very good painting minis too mind! have to do proper pics… in due time… access to my 6mm collection still restricted.
4.- Long, long, long ago I decided that I have not love lost for Dervishes, Fuzzy Wuzzies, Afghans, Zulus, Redskins etc. specially NOT in 54mm (But neither on 6mm). I still have temptations in 6mm… but so far I have avoided the minis… puffs of smoke here and there and dice throws will suffice… To each his own manias… I love MY Armies but do not have empathy with the enemy at all… wish there was a Wargames Club nearby sometimes … The only exception to the rule is the ACW (built both sides and love them all).
5.- Have a couple of pics from Replicamodelsoldiers Andrew… he has nearly finished my order for last December (2019) by now… January 2021…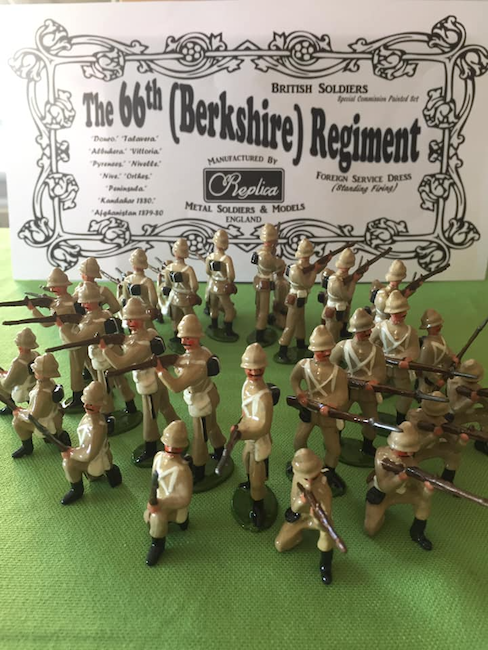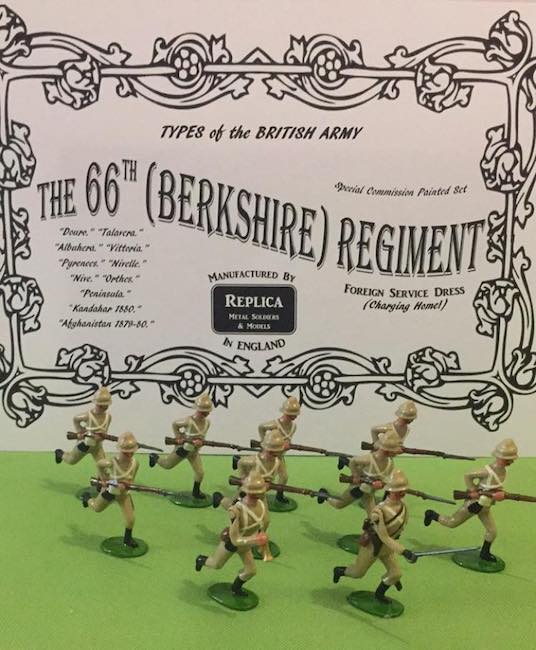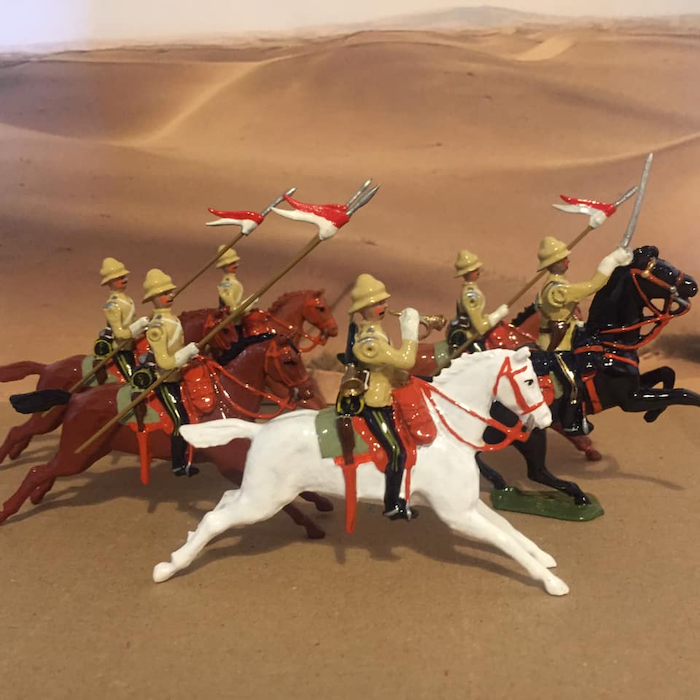 In those four pics you can see part of the Infantry, the lancers, and the rearranged/reshuffled cabinet to liberate a shelve for them. By now the RCMP is gone to the other cabinet and two shelves are liberated, in fact after putting the Royal West Kent's in "close order" I managed three shelves instead of two!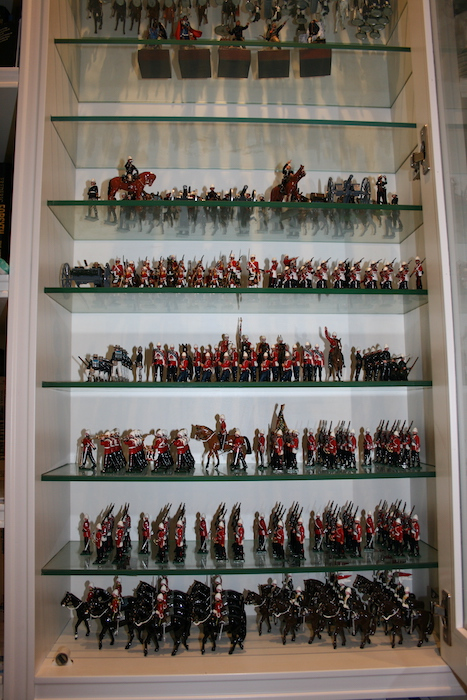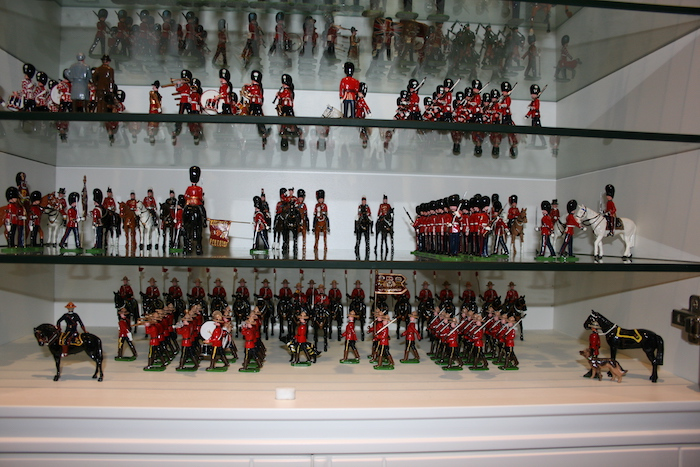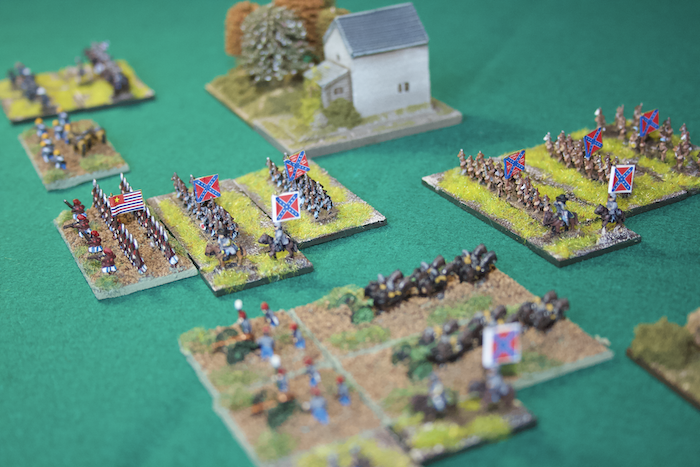 So in a nutshell those are "the moves" actually happening, in the meantime reading a lot of books as usual, Little Big Horn, ACW, Western "classics" , a BD (read Comic Strip with French text) on the Maximillian Mexican War (splendid drawings by Meynet) and a wonderful English edition of War&Peace by Tolstoi (actually ended it and no wargaming use for it at all I am afraid… lol ) Actually in page 700 he mentions Blue coated French Dragoons to my everlasting surprise and disgust, at least the editor could have provided a footnote on the page explaining that French Dragoons were Green coated… (redundant and farfetched comment just for those who still think that is a new set of Napoleonic rules). Just bought the book ROSEBUD by Paul L. Hedren on amazon.co.uk because it seems interesting to wargame… in fact it is a very good read and I can recommend it!… also have finished volume 4 of Daniel Greene's Northern Wolf… and rereading "Sharpe's Eagle" (Bernard Cornwell of course) and Beau Geste/Beau Sabreur/Beau Ideal by P.C.Wren yet again, reread the whole Caspasian adventures due to the new one on kindle, and then went on to read BLACK HAND and the first Harry Brown book (fan of Anthony Conway/Nigel Price)… and indulging in some yet read again of Zane Grey.
And here we are… waiting for a vaccin* to be developed or a cure (read drugs anti "the thing" that works)… any of them will do I guess. Not finding funny the comments on the news that only kills over seventy (been 69 puts you too near of the front line I guess).
*At 70 years old and three shots of vaccine later have eluded COVID so far (12 April 2022)
Today I Added a Post… Playmo-pics.
Currently finished reading The Moon Tree by Anthony Conway/Nigel Price… great outpout BTW. (Rosamunde Pilcher with three shots of testosterone). Very quickly I read The Queen's Gambit (well written) book always better than TV.
ALL the books mentioned above have been read cover to cover… today's reading Sears ANTIETAM book…(finished) nearly as good as his GETTYSBURG… next CHANCELLORSVILLE (finished too). Going to read Junger's Steel Storm for a change (really an horrid thing WWI!) finished it and then read All Quiet in the Western Front… (NO WAY I am going to wargame WWI !!!) currently reading TO THE GATES OF RICHMOND (Sears)… and have read again Rutland's Curse (Roger Carpenter) (Second Anglo/Afghan War), a funny thing is that I finally read the novel Little Big Man (much better than the histrionic movie!) and curiously enough I loved the Little Big Horn chapters (to my surprise because I was prejudiced against by the film) I can recommend the book!.
Actualized post the 20th May 2021.
Currently reading a lot of books, specially mid XIXth century, Magenta and Solferino (Risorgimento), the wars of German Unification, the Austro-Prussian War etc. (No intention whatsoever to wargame those but still interesting reads). On the side and for a change I have read a bit of sci-fi … Hyperion and The Fall of Hyperion… but also La Chartreuse de Parme (in French) I did read a translation when very young but somehow "different" in the original language…
Actualized post the 7th August 2021.
Cheers.