Hits: 103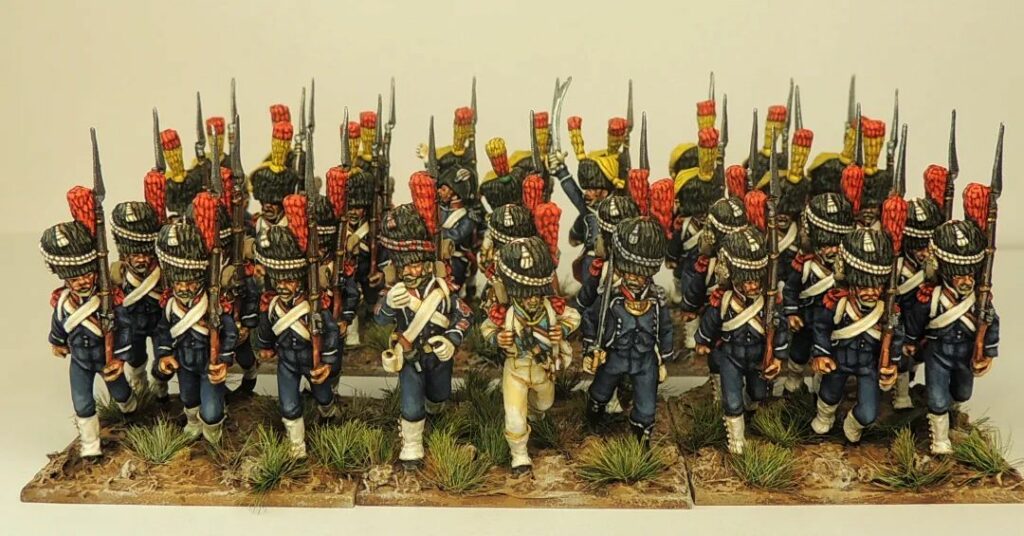 French Napoleonic Light Infantry I guess… the level of painting and finish is Militay Modeling quality… a grat joy for the owner. Excellent basing too BTW.
On the other hand this kind of craftsmanship applied to 28mm was also one of the reasons behind my crisis with that scale (for me Military Modeling was another field)… not the main one (that was Big Battles)… but certainly I did not have the steady hand, eyesight or time to paint at this level… I was already sorry to see other people handling my wargames figures with due care … so imagine if they were like this!
Deep congratulations on a job well done!
Post Scriptum: If you want to see the efforts of my painting (MINIFIGS mainly) go the Post Napoleon or Waterloo… you shall understand what I mean.