Hits: 68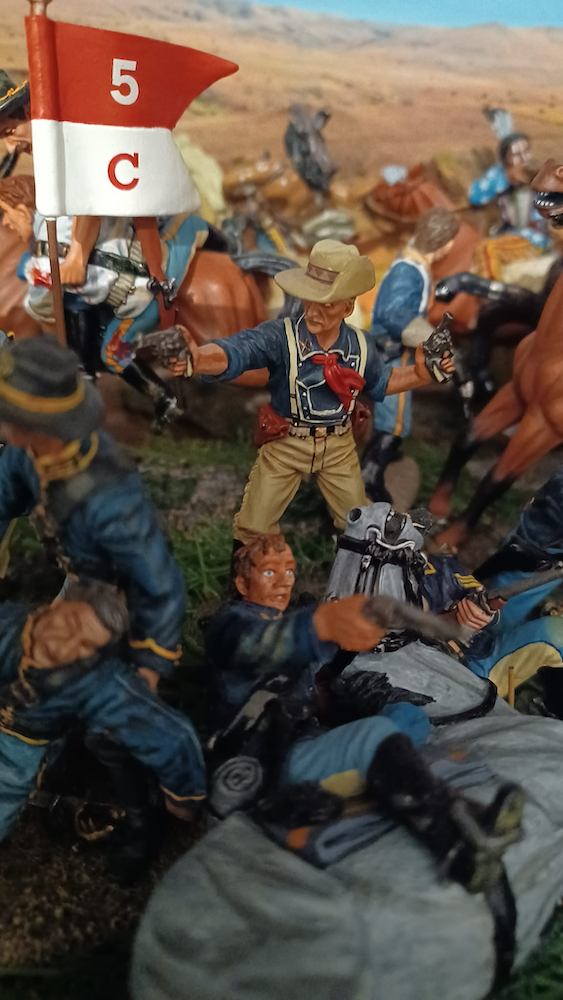 25th of June… LBH day… so many different approaches to it in a long lifetime… at seven years of age I would have followed Errol Flynn anywhere (Custer or the real Custer was not important at all). As so many others I was hooked on THEY DIED WITH THEIR BOOTS ON… great Hollywood historical fiction… that Anthony Quinn (Crazy Horse) would end as a Catholic Pope on the flick THE FISHERMAN'S SHOES is not here not there… But I digress…
The Little Big Horn has a pathos of their own… we in Europe have Leonidas and the Thermopylae… Americans have Custer… If you read about a hundred of books on the matter (as I did) you will discover that Custer will die no matter what… and that he put himself and his battalion in a NO WIN-NO WIN situation.
The best books in my collection are those by Frederick Wagner III… you do not need to read much further than those. But there are other more general that are a good read too.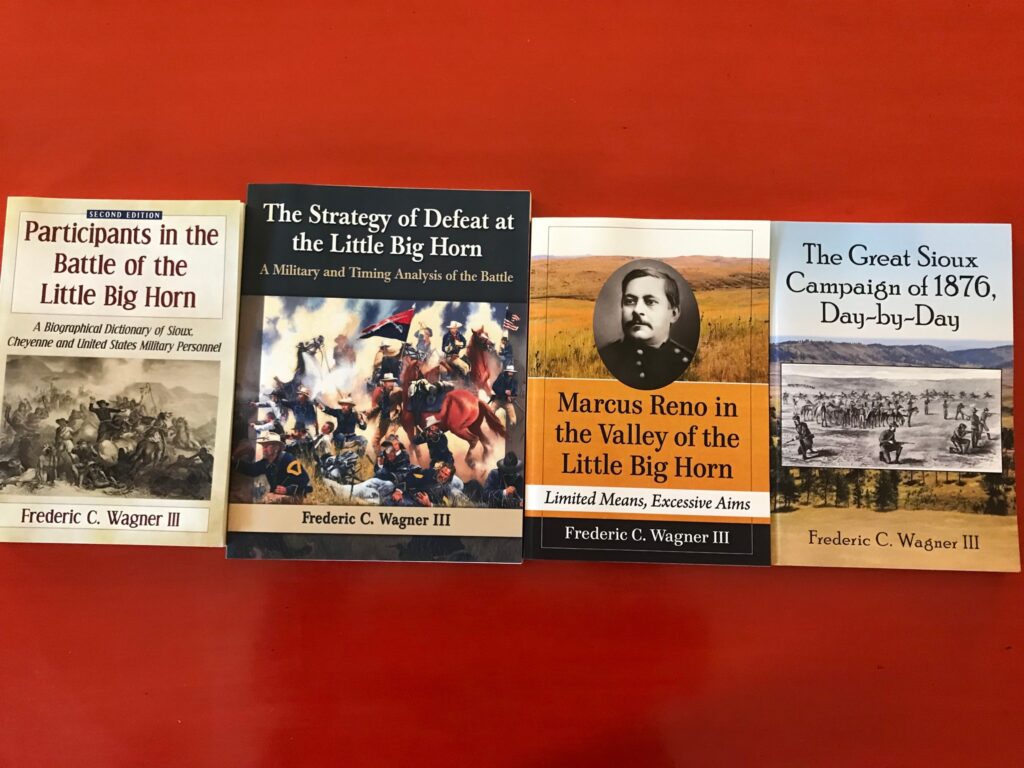 Of course at Seventy I would not have enlisted in the Seventh Cavalry in the first place… that is how time changes your perspective!
Honour the death (on both sides) of what will become the native american's swan song…
Incidentally over the years I have build the 7th Cavalry in 15mm (MINIFIGS), 28mm (FOUNDRY), 75mm (PLAYMOBIL) and finally in 6mm (BACCUS proxies). A long life wargaming obsession…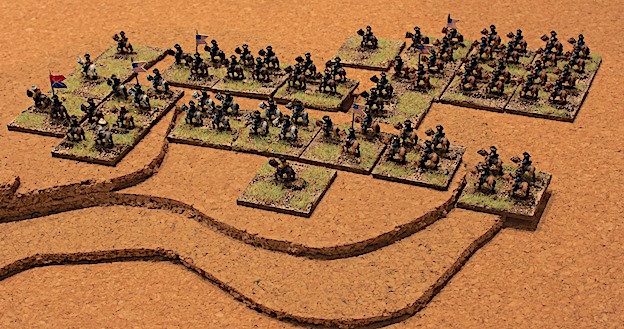 Sadly I di not take pics of the impressive 15mm lot… a pity perhaps… sold them long time ago… if 15mm is your thing there are no better "Injuns" in the market than MINIFIGS… the 28mm FOUNDRY are the most "historically accurate".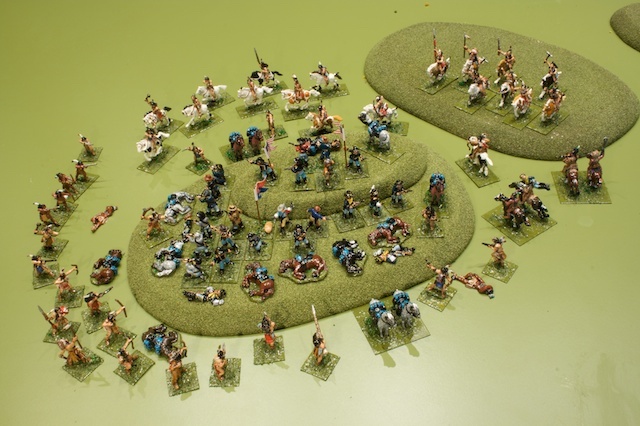 and last but not least the man himself (quite idealized I agree)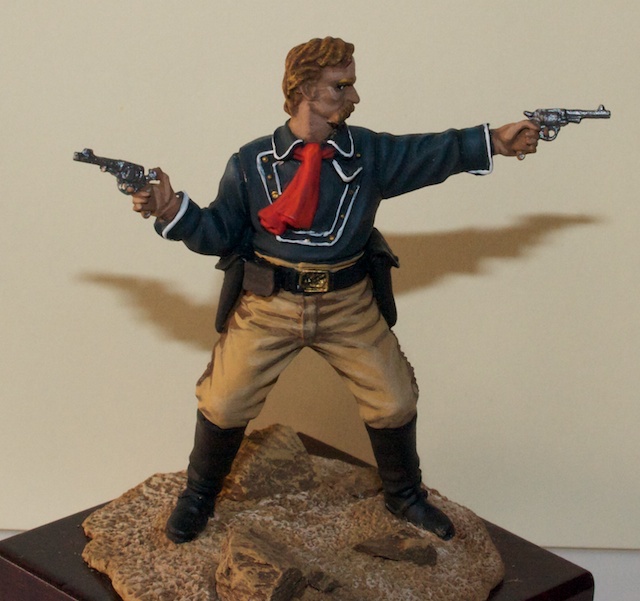 I will not resist the temptation and I adjoint my Playmobils too!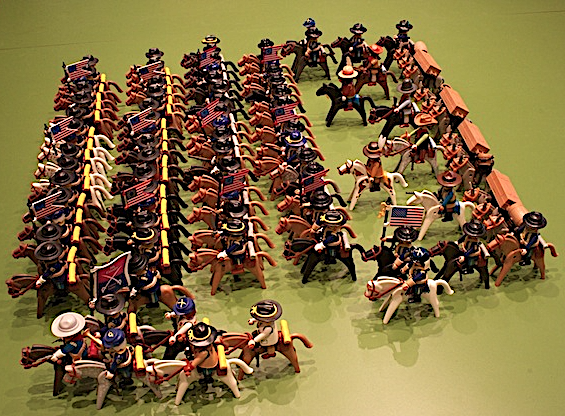 It finally has evolved in a long post today… but probably something in it would interest you (if you have read so far!).
Garryowen.