Hits: 84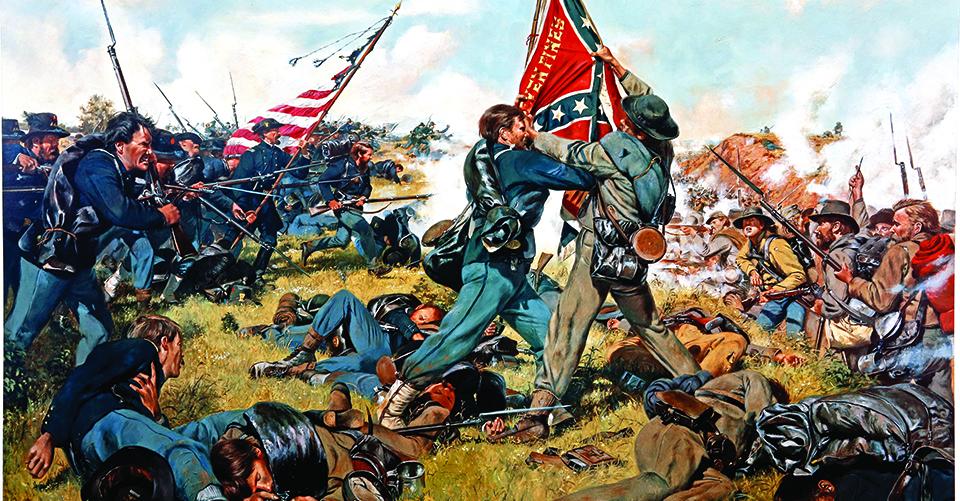 Toy soldiers in fact represent those brave men that payed the ultimate price in so many wars… Lee's?. Longstreet's? Pickett's? who really cares?… I do not believe in such things as THE HIGH WATER MARK or else… PBI YES!… Anecdotally Custer made his name today… Ride on you wolverines! etc.
By July 1863 the Union Army matched the Confederates in every aspect… and had more numbers, better Artillery, Navy, Supplies and whatever… it was only a matter of time (heroic if you please)… but there was nothing the South could do til the bitter end…
So for once Troiani is a better option than any toy Soldier pic.