Hits: 44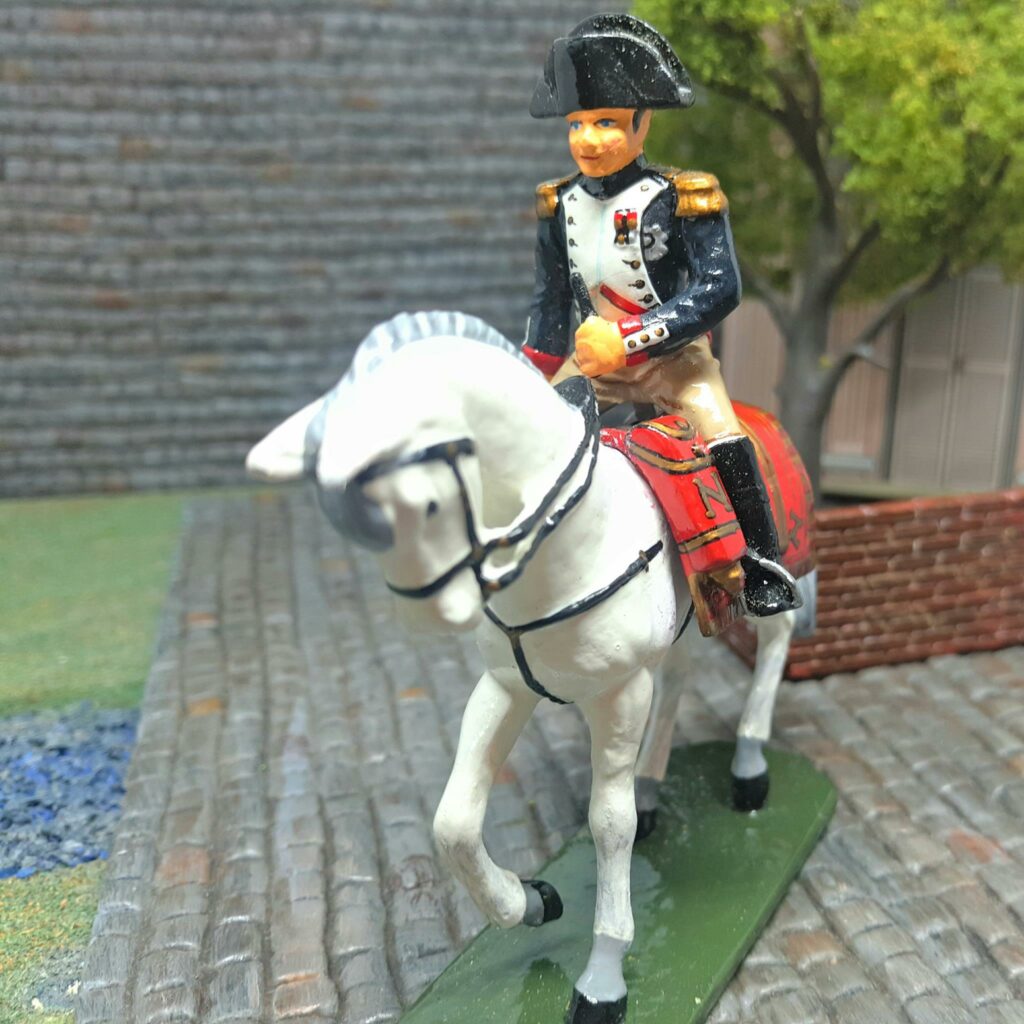 It is funny what History "makes" of some figures or "personages"… the collective of wargamers (me included) focus on the uniforms (gaudy) the generals leading from the front (that was a nice thing) and other colourful items of the period (same can be said of the XVIIIth Century of course!) and we tend to forget the horrors of those real wars… there are some positive aspects as civil populations were not involved to a point (try to go explain that to a German city who suported "billeted" French Napoleonic Garrisons or for that matter to a Spaniard who simply wanted the French OUT! and did his/her best to make war -even the nasty guerrilla war- to produce that result).
Be that as it may Napoleon was one of a kind, an exponent of meritocracy (and ambition) post Revolutionary (1789) he reformed laws and promoted a more just living in France (generally)… the ideas of the Revolution are now widely accepted in modern democracies… but of course were a shock for old monarchies in Europe (count aristocrats IN)… Europe made war to Napoleon as a consequence (even if he favoured moving and striking first!).
A fascinating human being with lights and shadows but a high IQ. It is, of course anachronic to "judge" Bonaparte by modern standards with hindsight and all that jazz… he marked a period of History for better and for worse.
Nice Miniature by the way… as seen in Facebook!
PS: Passed the 110.000 visitors bar today… a solid third of them from the USA!…quite puzzled by it.