Hits: 172
Not all of the restrictions of the pandemic are a boring thing, in fact it has given me time to do things I have done on my mind for several years and never materialized because of lack of time and sheer laziness. The normal live I live keep postponing those things ad infinitum.
To begin at the beginning, I have always had a set of building bricks called EXIN CASTILLOS, it was a wonderful Spanish toy of the sixties, I played with them and build castles, so did my children when young because I purchased sets for them (nowadays have done so with my grandchildren too), one day of "cleaning up" at home I rescued the discarded sets of mine&my children from the list of things to throw away, put them in a box and stored them in my (then) office waiting for better days.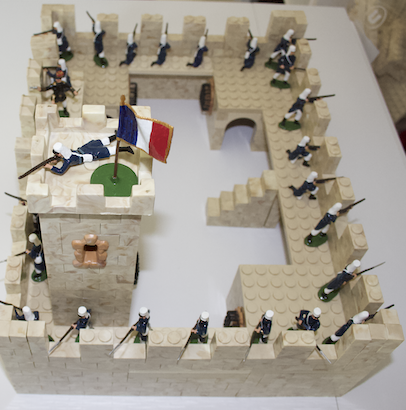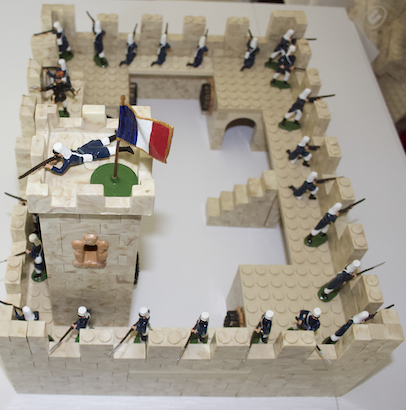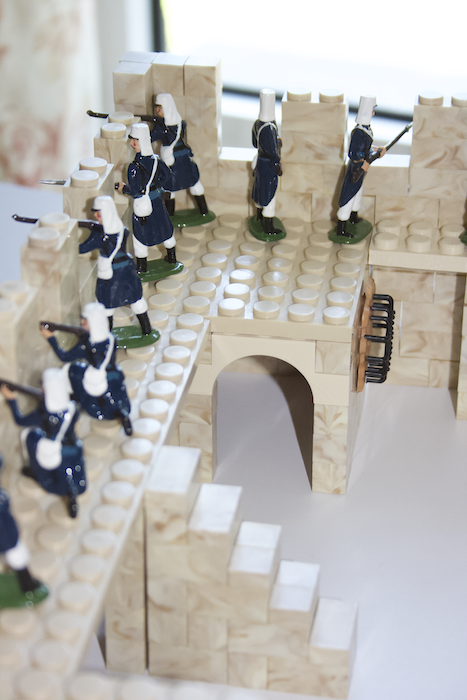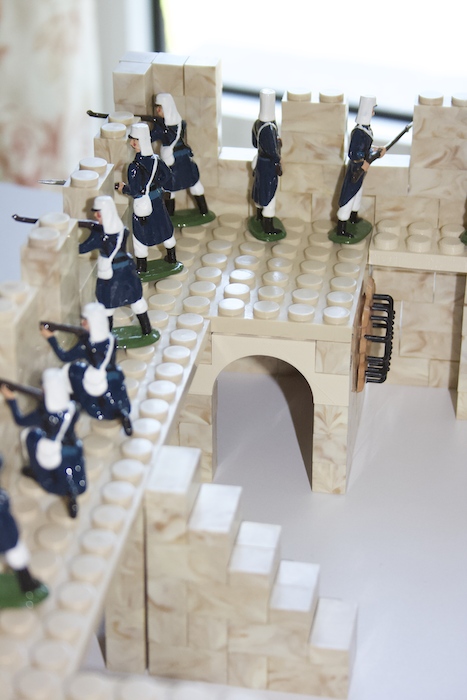 In the meantime my collection of Dorset Soldiers (thanks again to Giles Brown) was slowly growing up and the French Foreign Legion in action poses (mainly) occupied three shelves of one of the cabinets in Pal. So, one day I took the box from my office, cleaned the plastic pieces with soap&water and produced a mini ZINDERNEUF in 54mm to play with my Dorset Soldiers set. On another trip I had brought to Pal my camera/tripod etc.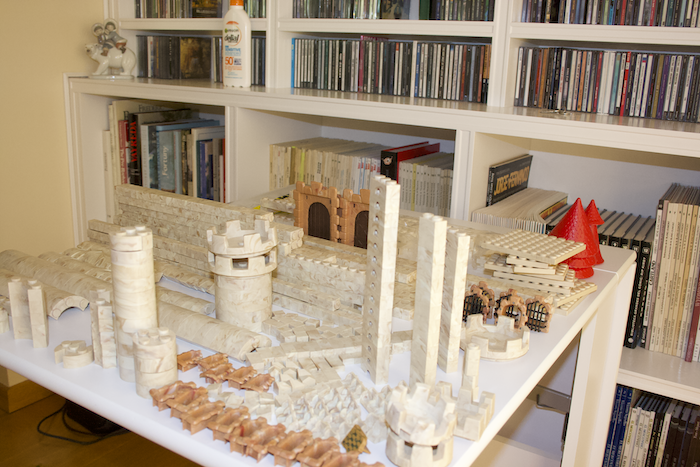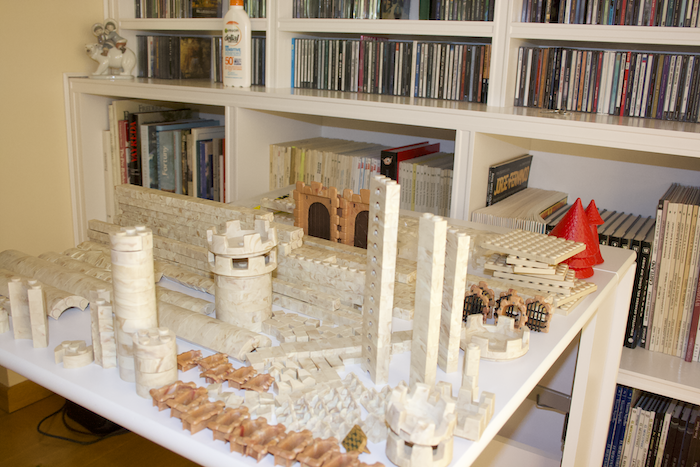 This is the result: a solo game I play against "time", will the arabs kill all the defenders of the fort before help from Tokotu arrives? Will "Beau" and "John" survive as long as in the novel?.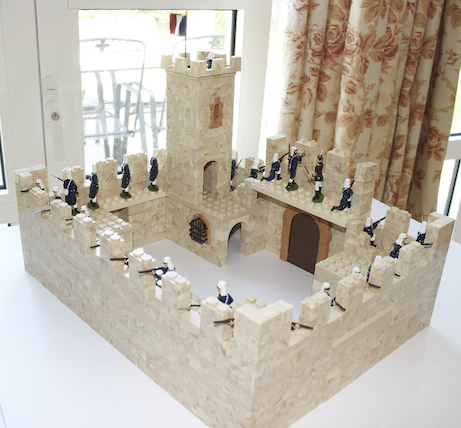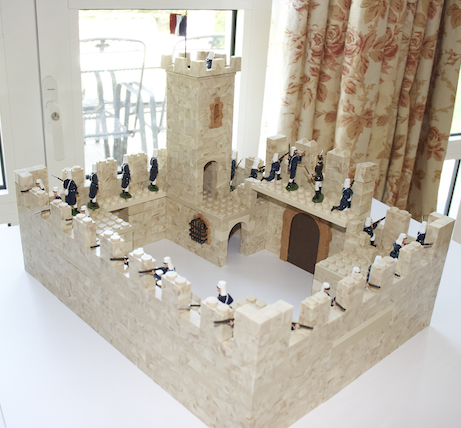 By the way, if you considere the BEAU GESTE trilogy (in fact five books and some extra short stories!) too old fashioned for you, you simply pass…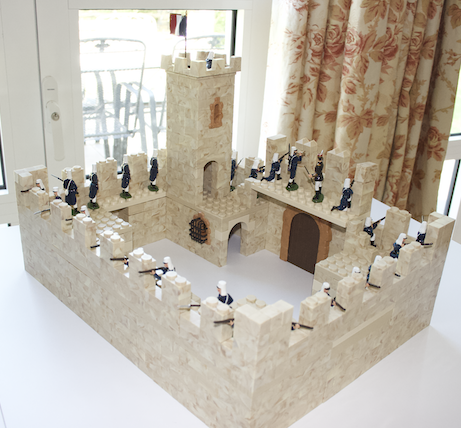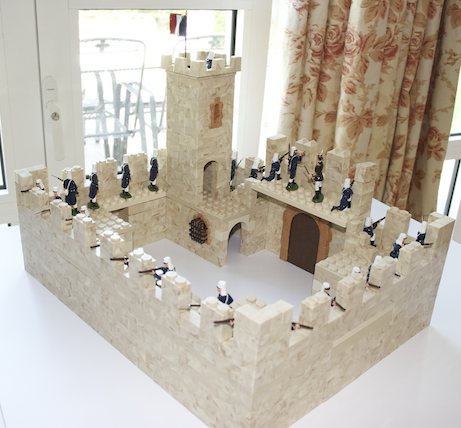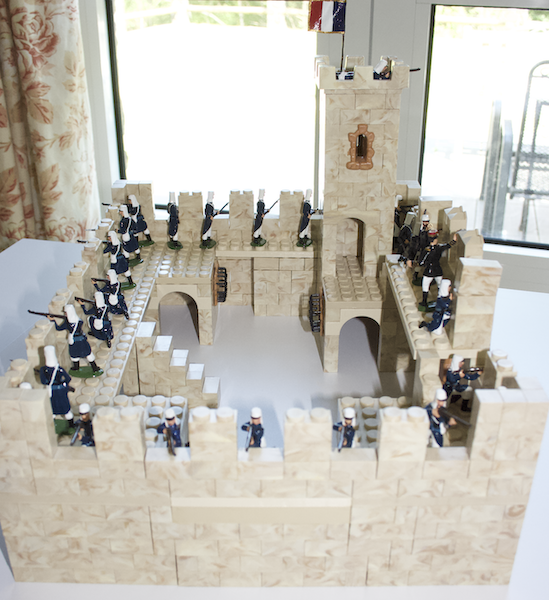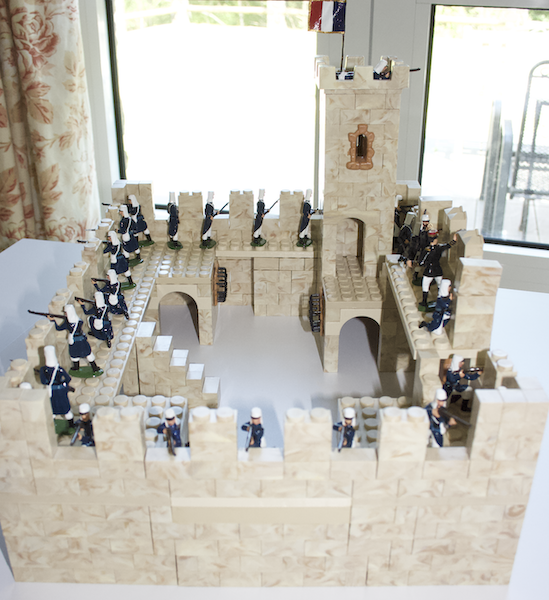 Now, that was fun!, it has been years since I did a model with those blocks!, it's like riding a bycicle… you never forget those tricks with the bricks.
I have done it in 6mm (still in my Baccus collection), 28mm (To The Redoubt… sold), 54mm (Dorset Soldiers) and in 75mm with Playmobils (now in the collections of my grandchildren).