Hits: 332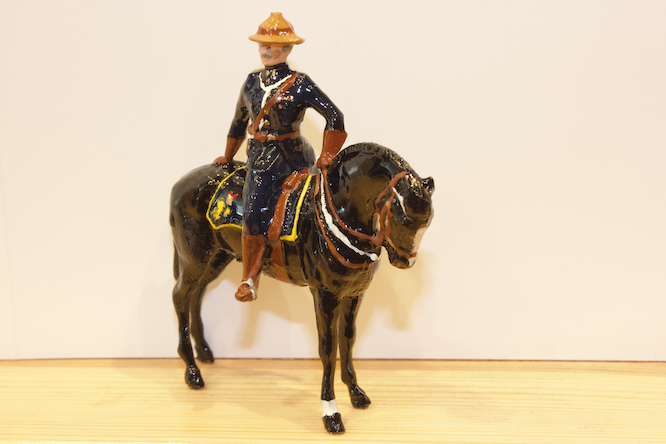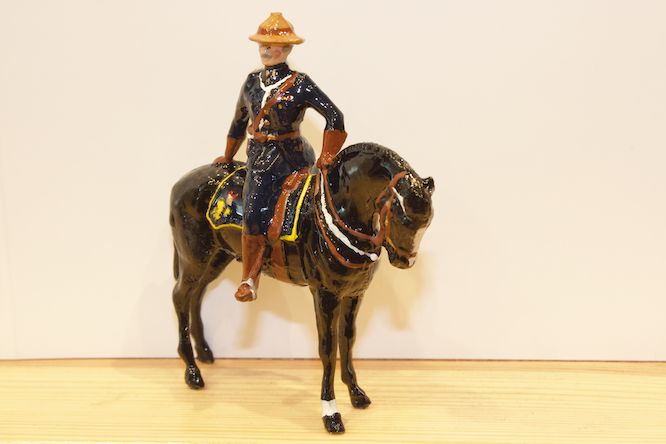 I decided to create a Blog – obviously and not originally named https://www.mytoysoldiersandme.com – as a mean to communicate with the rest of the wargaming/collecting world -and a posteriori with my grandchildren- and specially with my readers!
I have created today 28th October 2020 a Facebook Group evidently enough called mytoysoldiersandme.com for you to ask questions etc. This present blog does not permit it to avoid spam. Sorry about that. But it is the only way to communicate or solve doubts, anyway a month later nobody has written in it about this semiblog…
You must forgive me because this is NOT an orthodox Blog, in fact it does not function at all as one, it is more a collection of Posts. I do actualize those Posts when I have an idea or change my opinion about something, but not in the usual chronological way someone would expect. What is more I order them at my whim thinking how I would like to read them myself, but nevertheless there is a rough guide by themes which permits direct access by interests.
Categories
I even wrote a book about it once (available in English and Spanish languages) but the passing of time has made the text a bit out of date specially concerning 6mm ACW armies… so here is the way to explain what happened next -after 2016- quite a lot of things in fact! The book explained my experiences in the fields of wargaming and collecting since the middle fifties up to 2016 which if you ask me was in fact a lot of unoriginal steps…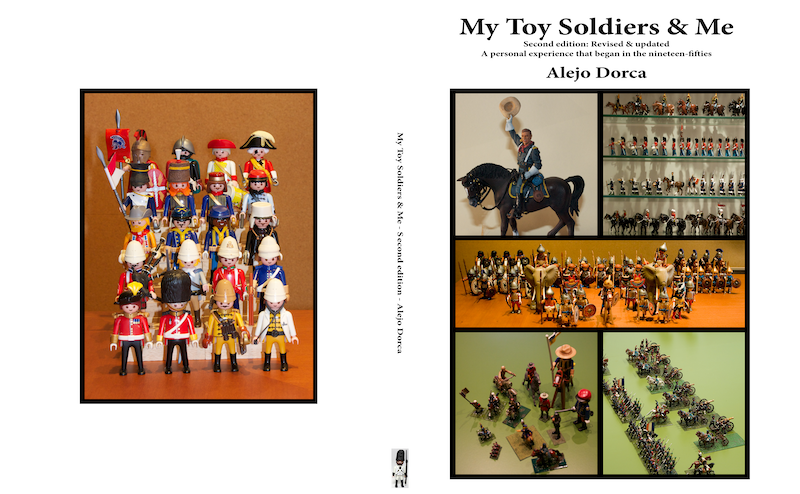 This book was what it started all. Well, to be exact -as it says in the caption- in fact this is the English second edition.
The "white book" was the second English edition three years after the "black book" fiasco. By now I am quite proud of it, it is quite self-contained and exhaustive about the Hobby. But from my perspective it is becoming slowly obsolete with no mention of the current trends and times… it does not mention LITTLE WARS TV for example (podcasts!), neither my current passion for the ACW in Baccus 6mm with Baccus and Leven scenery (renewed interest for a period). And some other collateral interests like the NWF, North of Africa Colonial French, LBH, Second Punic War -"counters" for a board game- Death Ride in the FPW etc. But this Blog hopefully makes up for it. In fact it complements the second edition in English nicely enough as an update.
As it is, I first wrote the book in Spanish (Second edition also still available in amazon) because I was born in Spain and that was my first language.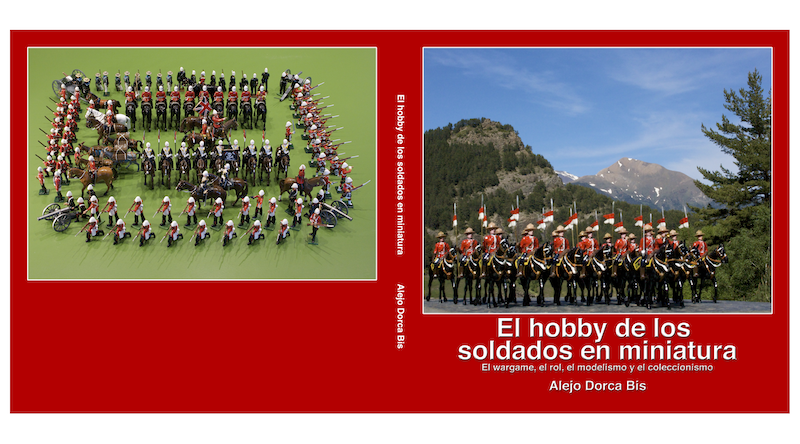 I decided to translate the opus to English myself because the Anglo-Saxon community (UK and USA and Internationally around…) is where the hardcore followers thrive. It was a mistake, I was wrong because sintaxis and language construction of the first English edition were not good enough, and that is a big euphemism. Hard or even mild critics on amazon mentioned that specifically, so I got a translator and corrector for the English second edition -that after three years reads as a different book!- and added more than a hundred pics in colour (as you know a picture is worth a thousand words).
In fact I thought this "blog" would be useful because I can edit, add, reorder or delete!- and post the link to the blog in FB or twitter, so if someone is interested he or she gets the update for free, it has not increased the sales of my auto edited books, and I will never get back the time and money invested in them… but I am having a lot of fun… started in December 2019 the blog has been looked upon from 122 different countries, 13.000 visitors and 64.000 visits… (counting robots in them visits, I am afraid) not bad as a whole for such a minority interest!
Cheers.