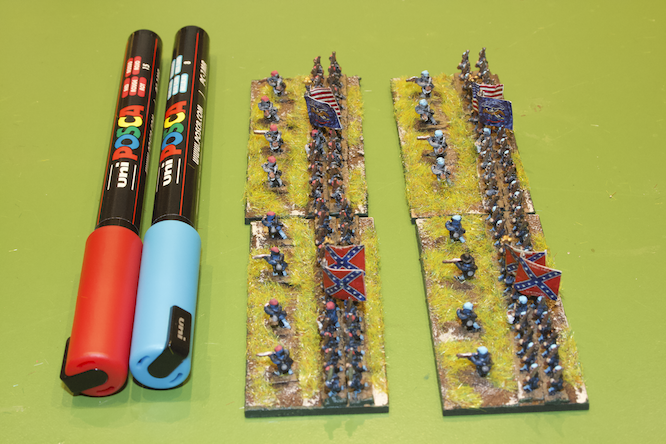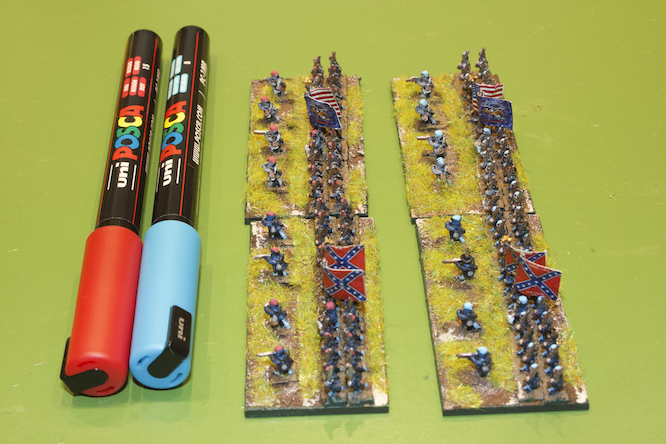 I said it and here it is, in ACW (III) I told you about them (lets copy paste):
"It has not rested a lot!… just today I ordered more Infantry from Mersey Wargames for 1st Bull Run/1st Manassas. Brigades with colours inverted … blue one's with Reb Colours and grey one's with Union Colours… to add to the confusion of the first battle!… Have to write a Post about Disorders or Megalomania too!… thought I was cured!…"
Well, here they are after the POSCA treatment, Greg provided them with dark blue kepis and grey kepis, so far so good. But after reflecting a bit and perusing the HEIMDAL book I decided to change the colors of the headgear because there were units like that -obscure militia maybe but they existed- So that gave me a sort of "twin" units or "mirror" stands, now I have Blue clad Confederates with red kepis and sky blue kepis, and Grey clad Union stands with red kepis and sky blue kepis… as you can see in the pic. I thought that this permitted more flexibility and the stands are going to be used not only in First Bull Run (First Manassas) but also later on in the big battles of 1862 and even 1863… after all the flags are all important in 6mm scale.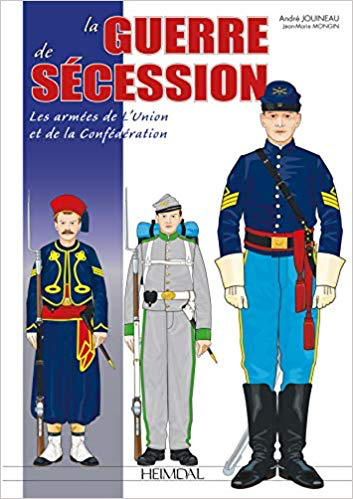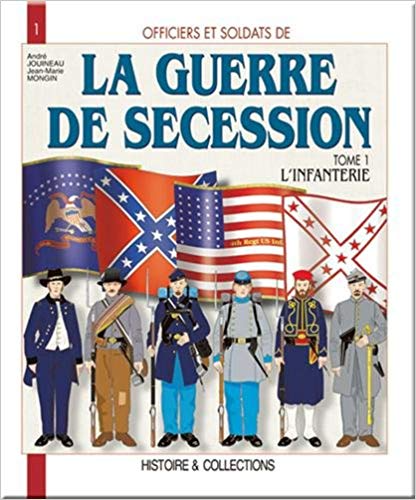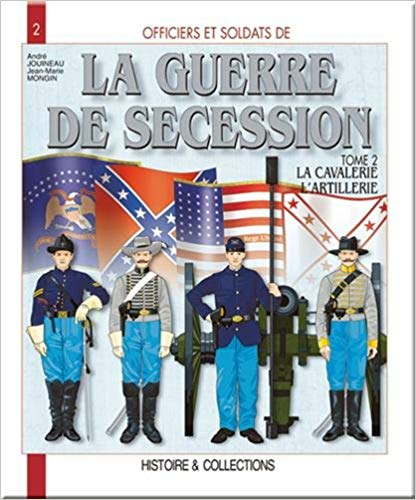 Excellent information and computer generated images. I think that the two ancient volumes by Histoire&Collections had English text editions. Not sure about the HEIMDAL book though -probably in the offing- The out of print H&C are very pricey lately.
BTW I need REVEILLE to do some entrenchments for 1864 (not my favourite wargaming year I guess… but interesting nevertheless).
Lets compare with the pic of arrival of the parcel: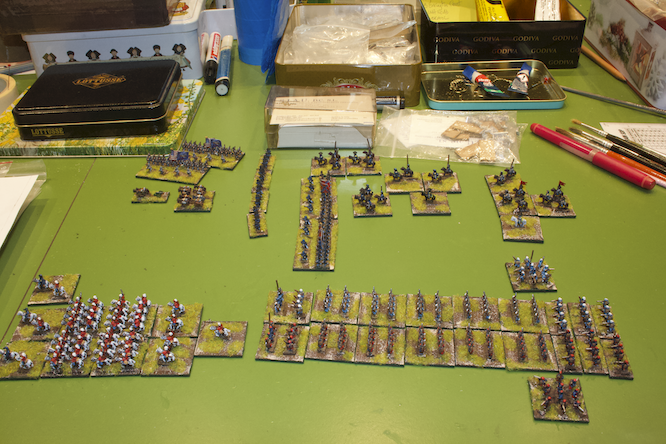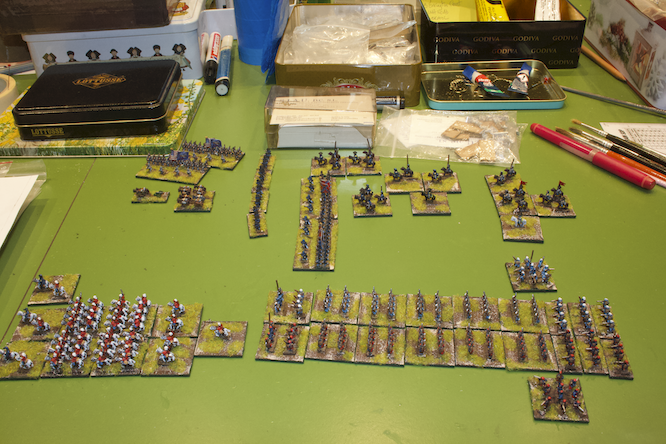 There you can see how easy it is to "customize" a bit, and it is really fast I assure you.
As you can notice from this series of ACW I have increased the number of "Brigades" and currently waiting for Greg to finish (if he has started them) the special stands I "designed" to add variety on the Tabletop.
That would do for today.
adb@andorra.ad