Hits: 31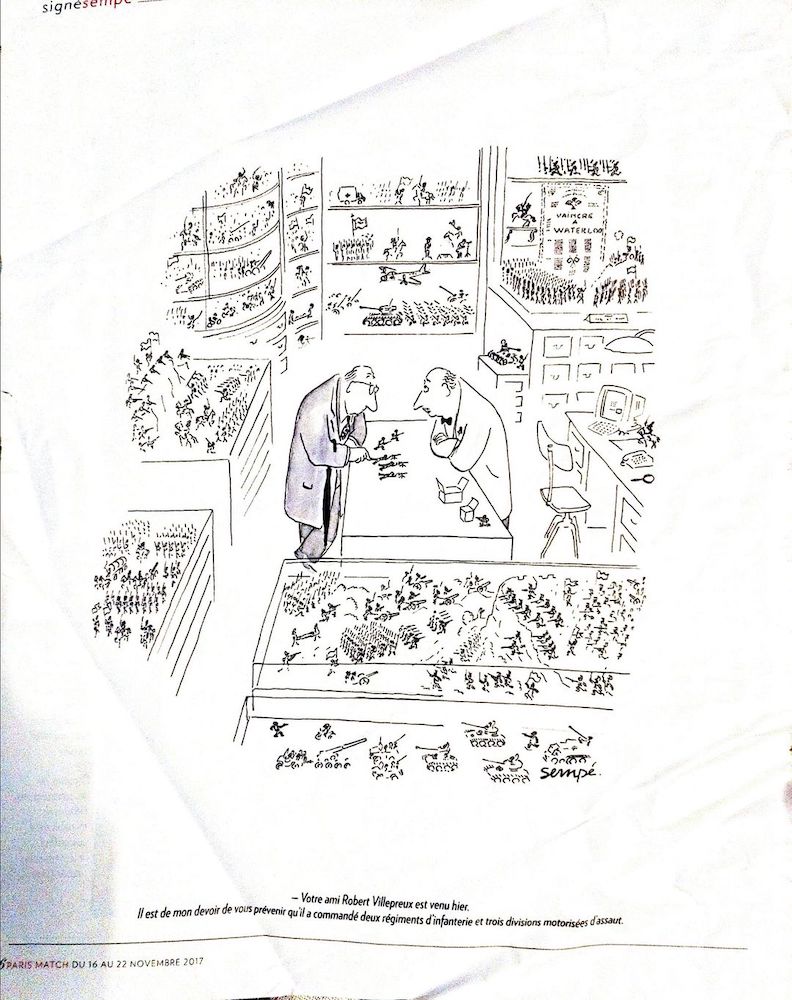 "Your friend Robert Villepreux did come yesterday."
"It is my duty to beware you that he ordered two Infantry Regiments and three Assault Motorized Divisions"
All right, Jean Jacques Sempé was one of the best cartoonist in France for decades, ironic, subtle and very good at minimalist drawing. I can think of a lot of other texts to use for this drawing… but the one he choosed resumes perfectly our megalomania.
It could have been:
"I understand that gloss or matt is a difficult decision…"
or:
"Maybe I do not have exactly what you want Sir…"
But never mind… I laughed myself out for a while with it… and thought better Post immediately!
Enjoy!