Hits: 25
Some of you have been patient enough to follow this reenactment/wargame until the end. I will add some pics (final… you must be tired!) and then will give you my "conclusions".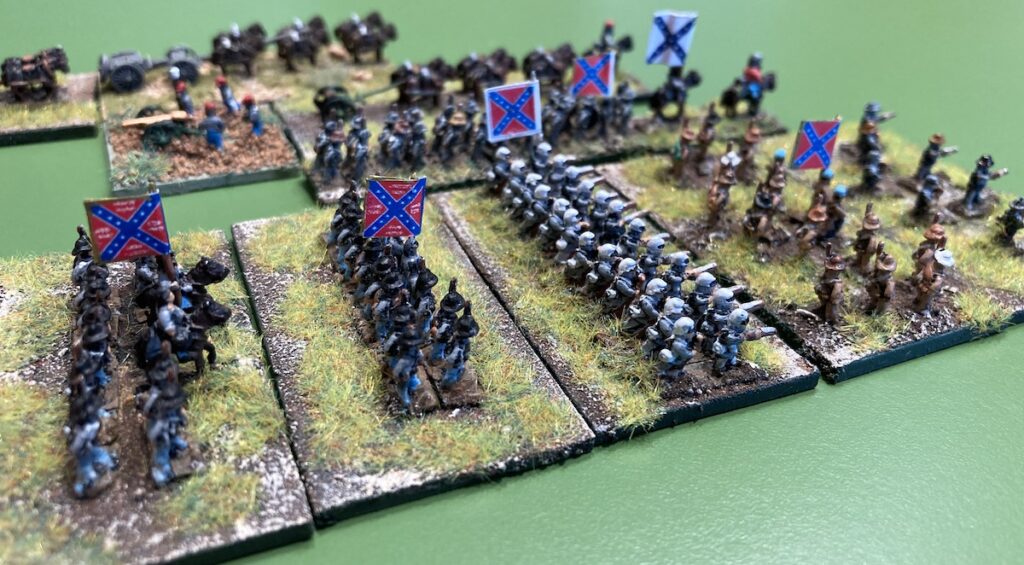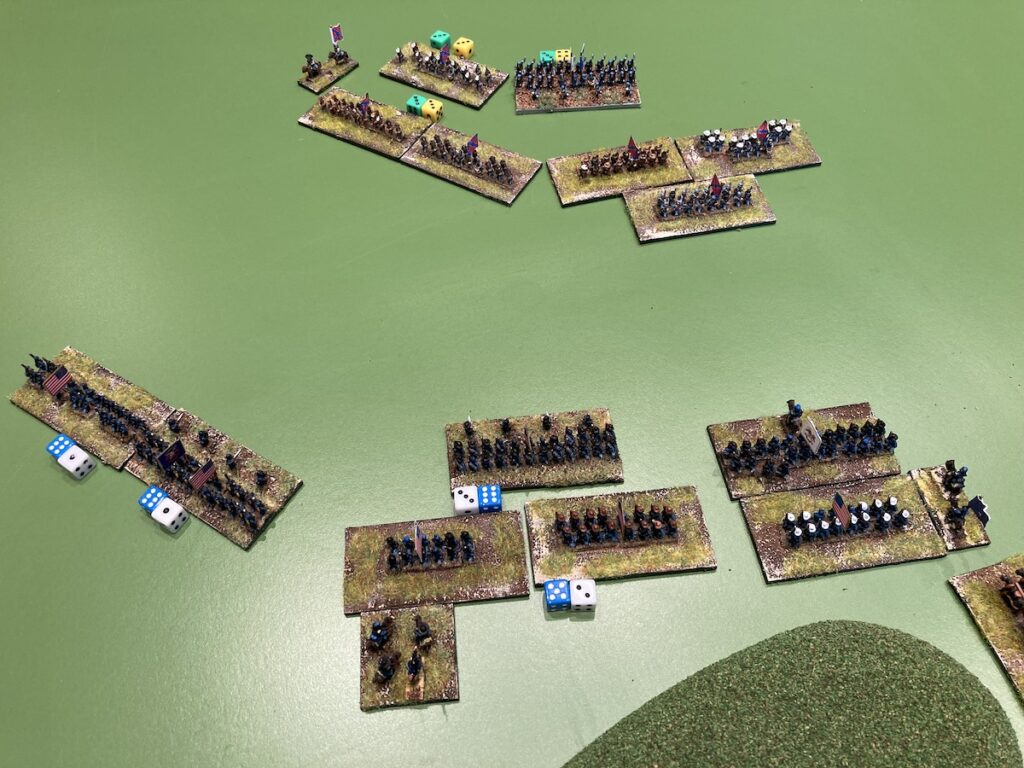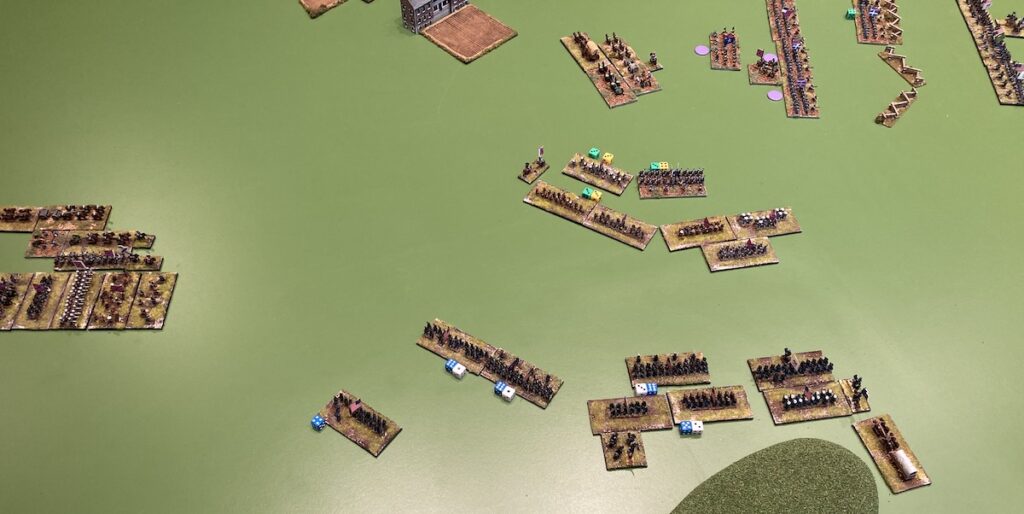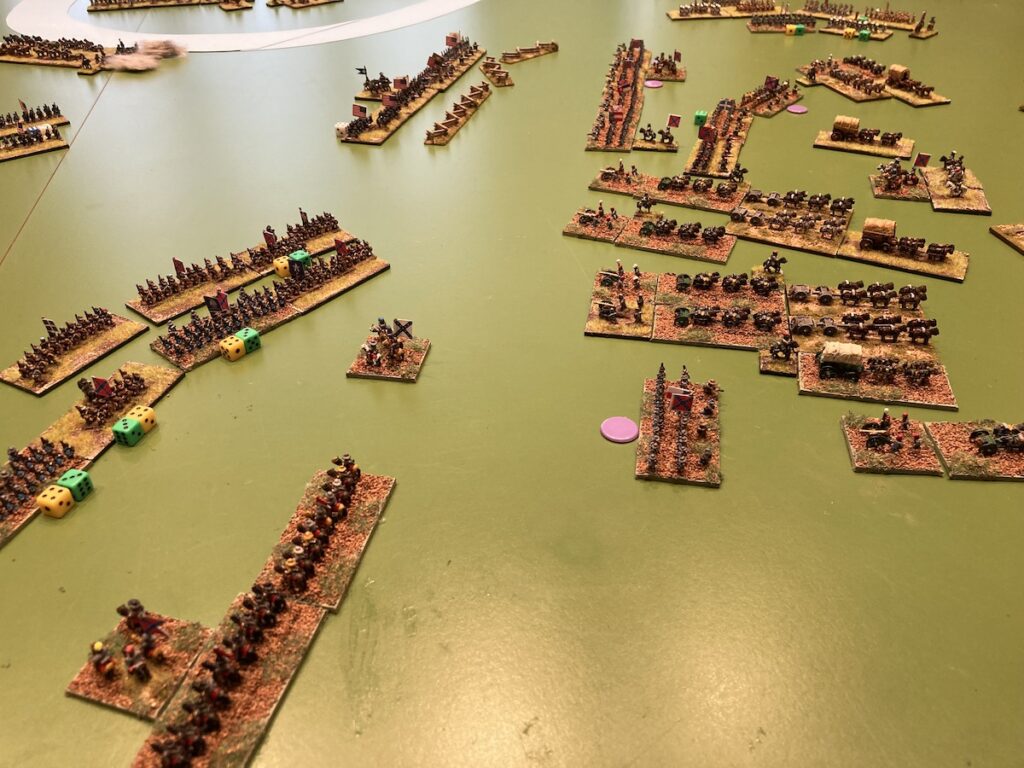 I was surprised that with minor variations the action or battle went so smoothly well (and not The Bolshoi Ballet syndrome at all). It was my first try of home rules ACW which I will not bother to explain in detail (and if I ever do… they will be downloadable for free as my book). The fact of introducing limits at what Brigade and Divisions could do before getting tired/spent/out of ammo and for how long was a success, the idea of throwing a dice per brigade stand to see if they engaged the enemy when close to it (there when the thing matters) was also a box of surprises but went quite well too. Minor things were the survival of Mansfield, the performance of the Irish Brigade (Union), the fast crossing of Burnside's bridge… but overall quite "historical".
I have had doubts before it, but now they are clear to me… I have more fun with the real characters of the ACW than with imaginary generals. For a solo wargame it went well and to my taste (HOW NOT?).
That one can have pleasure reenacting America's bloodiest day is only a matter of perspective… no one died… my toy soldiers will live to fight another day… Brandy Station, Gettysburg and Trevilian Station are projects on the near future. Cavalry did nothing but to find a ford in the present one… and Stuart was an spectator. And after all I have all those Cavalry Brigade stands…
The ACW is for me the last of the "old wars" and even "romantic" to a point… morals were different back then… some protagonists were deeply religious… and some had been too much exposed to Walter Scott's novels. I try to keep it that way a serious affair but with a bit of taste thrown in.
Enjoy! (some will enjoy the end of the series… lol)