Hits: 85
Having finished the Baccus 6mm ACW Armies including "special stands" it was a matter of time that I would have "the itch" again. I am not surprised… it has been always like this. So I am going to explain it in this post and let you see how things evolve. In fact I am NOT through the ACW… I fear I am addicted to those Brigade bases 60×30 mm specially for the ACW… because they look like my old units of 25mm Minifigs. Going to write a solo play rules for them… having in mind the use of my special stands. I guess I am going to concentrate in the ACW period and leave it at that. Better do one properly than disperse my actions with new periods. Have already sidetracked enough as it is. By that I mean that I am going to indulge in things like Rush's Lancers and similar things… so at this moment ACW is paramount in my thoughts…
1.- New Project priority: Be able to solo play wherever I am… confined or not… that means reorganizing my wargaming life if science and medicine gives me a second lease of life… sounds a lot like a "saving throw". Two months of confinement gaves you time to think a lot.
2.- I am using smaller bases for projects like the French Foreign Legion and guess some characters deserve to be in single stands. Nearly Role Playing you will think… in 6 mm?… well, why not?
3.- Confined without my camera and no access to my 6mm figures makes the wait frustrating in this field. Those pics below seem very old to me.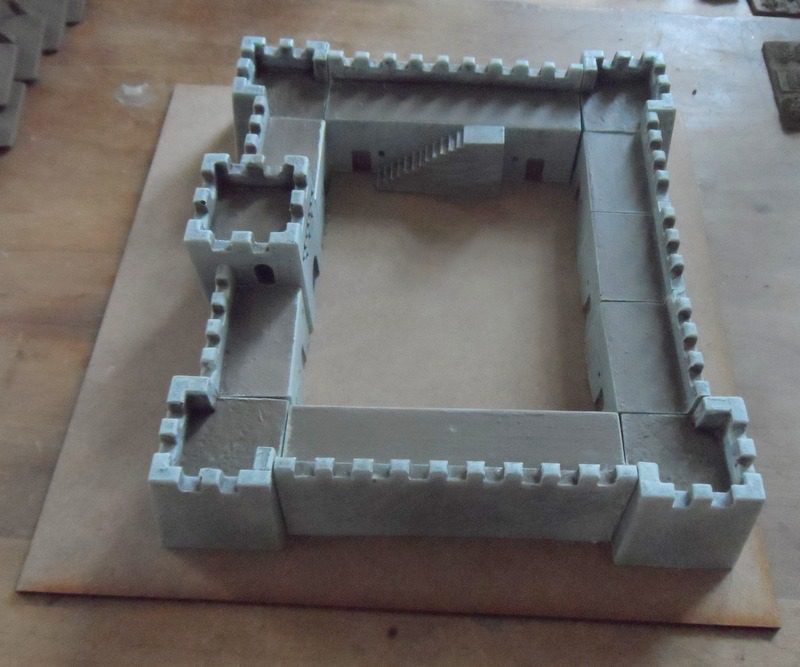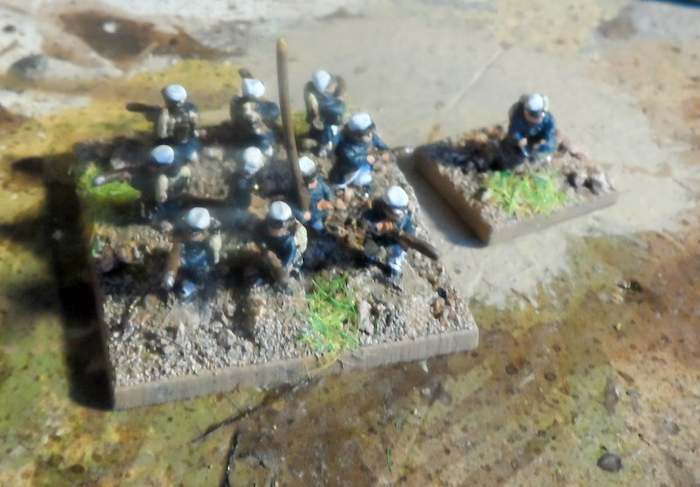 Today 27th of February the Reveille parcel arrived!… Very good Zinderneuf Fort and legionnaires based in twos and singly (smaller bases by Pendraken), also trees stands, bocage or impassable terrain in 60x60mm bases and a Mill Building for the ACW!… as usual Daniel Hodgson does the best scenery around, but still very good painting minis too mind! have to do proper pics… in due time…
4.- Long, long, long ago I decided that I have not love lost for Dervishes, Fuzzy Wuzzies, Afghans, Zulus, Redskins etc. specially NOT in 54mm. I still have temptations in 6mm… but so far I have avoided the minis… puffs of smoke here and there and dice throws will suffice… To each his own manias… I love MY Armies but do not have empathy with the enemy at all… wish there was a Wargames Club nearby sometimes (but I am a bit like Groucho Marx in that aspect if they would have me then I probably would not be interested…)
5.- Finally the Baccus ACW packs arrived today 27th of February!… time to sort them out and organize heterodox compositions on the standard 60x30mm stand for POLEMOS or Altar of Freedom rules (tampered by me of course!). I guessed right… 3 packs of ACW07 gives you two full brigades of kepi with blanket across chest… + the rest up to 12 or more brigades.
6.- Have a couple of pics from Replicamodelsoldiers Andrew… he has nearly finished my order from last December by now…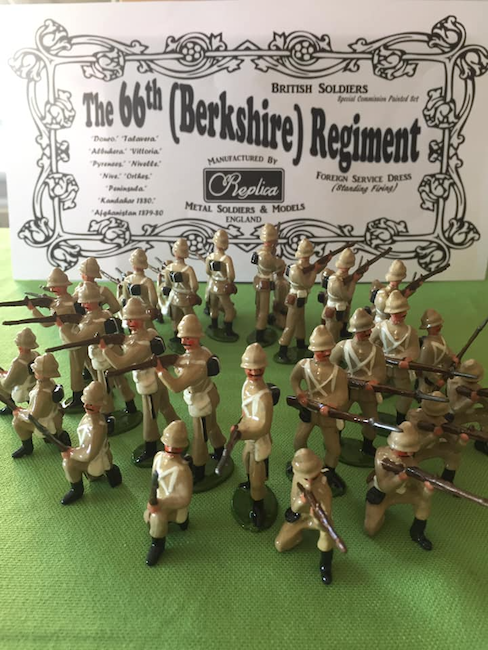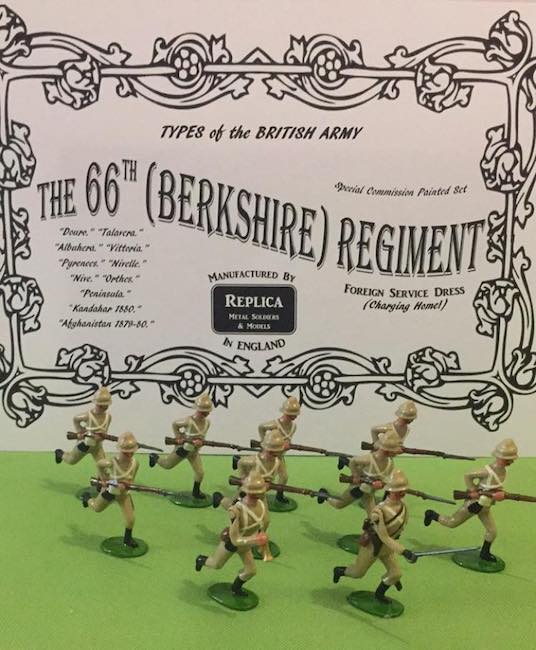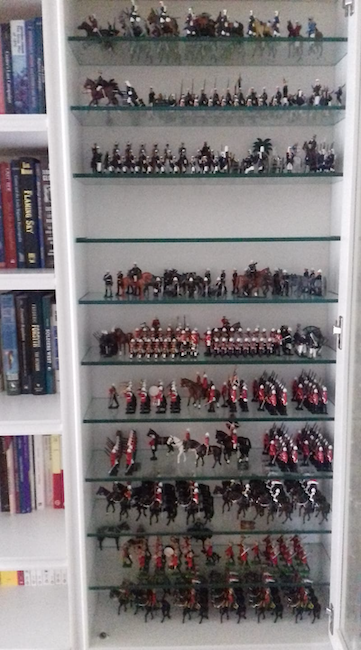 In those three pics you can see part of the Infantry and the rearranged/reshuffled cabinet to liberate a shelve for them.
So in a nutshell those are "the moves" actually happening, in the meantime reading a lot of books as usual, Little Big Horn, ACW, Western "classics" , a BD (read Comic Strip with French text) on the Maximillian Mexican War (splendid drawings by Meynet) and a wonderful English edition of War&Peace by Tolstoi (actually ended it and no wargaming use for it at all I am afraid… lol ) Actually in page 700 he mentions Blue coated French Dragoons to my everlasting surprise and disgust, at least the editor could have provided a footnote on the page explaining that French Dragoons were Green coated… (redundant and farfetched comment just for those who still think that is a new set of Napoleonic rules). Just bought the book ROSEBUD by Paul L. Hedren on amazon.co.uk because it seems interesting to wargame… in fact it is a very good read and I can recommend it!… also reading the third volume of Daniel Greene's Northern Wolf ACW series… and even reading at the same time "The Eagle and the Snake" by Douglas Boyd, "Sharpe's Eagle" (Bernard Cornwell of course) and Beau Geste/Beau Sabreur/Beau Ideal by P.C.Wren yet again…
And here we are… waiting for a vaccin to be developed or a cure (read drugs anti the thing that works)… any of them will do I guess.