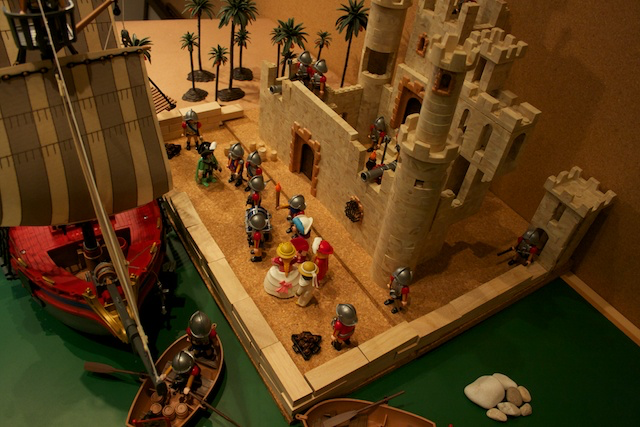 In the summer of 2016 I released the Second -and last- Edition in English of my book: MY TOY SOLDIERS AND ME. It will stop there forever. If forever exists. In later posts on this blog I will highlight what I considered interesting for the reader after more than sixty years in the hobby, but today I am going to sum up what has happened since. I think I said in the Epilogue that this kind of book is a mix of divulgation essay and memories but mainly an exercise in auto-satisfaction and a way to communicate with my grandchildren a posteriori.
By 2016 I had sold my 25/28mm collection, as a result of a deep crisis with that scale, I still like them mind, in fact I liked them so much that I already considered them Military Modeling stuff of the first order. The standards of painting have improved in a way that you can extend this to 15mm and lower, but let's leave it at that. The point is clear.
Since then I have built a small collection of 6mm, it is small because of the scale but also because I concentrated on some periods and I did not let myself go as I did in my youth/middle age. They are mainly Baccus because of the sheer quality of the minis and because they suit my taste, but another reason is that the range -catalogue- is quite extensive and growing. But not exclusively, I have some Rapier ACW too. Curiously for such small things they do not seem to mix very well, but this is just a matter of taste, do your own thing, it's ok.
I already had the Crimean Light Brigade of Tennyson fame. But after a stop or pause of several years I steadily built other periods. First of all I ordered from a painting service -more about that in an specific post- Roman Republic and Carthaginian Units to use in a board-game grid of a very old game (Metauro) whose 54mm plastic original figures had disappeared from the Earth after several generations of my family playing with them. I was pleased by the look of them Baccus -Up to that moment I had doubts about the quality/presence of Infantry minis in 6mm- All right then, I went Colonial British Khaki, I specify so because I am not doing some of the periods I used to enjoy in 25mm and on the contrary going for some who were neglected for lack of time or cash or space. It is important to say for your info that I do not build the Opposition anymore, gone are the days of painting hundreds of Zulus, Dervishes, Fuzzy-Wuzy, Pathans, Afridis, Ghazis, Plains Indians and what not; I never preach or try to impose my ideas and do not believe in proselytism so as a mainly solo wargamer it is my decision and that's that.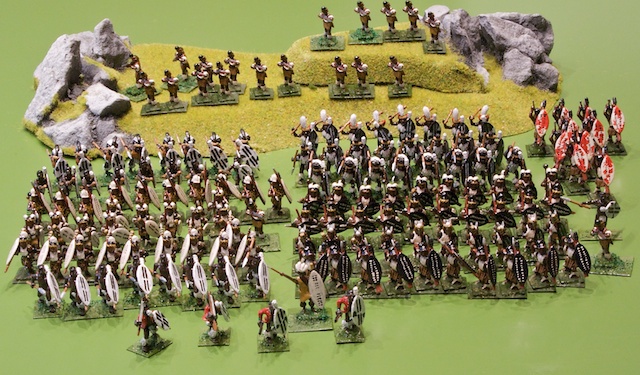 So, Colonial Brits with Bengal Lancers and Indian Regiments, Custer's 7th (only Custer battalion), The French in North Africa aka XIX Corps late XIXth Century were added to the Crimean Cavalry, also a one off Von Bredow's Cavalry Brigade from the Franco-Prussian War (the famous Death Ride) and last but not least the ACW with both sides present, meaning Billy Yank and Johnnie Reb. The ACW was my first love and a period played extensively with my usual wargames companion, my little brother (ten years younger than me). I think it was the Prussian General Von Moltke who said he was not interested because it was an affair of "two mobs chasing themselves in the woods", I respectfully disagree. I will detail why I love it in subsequent posts.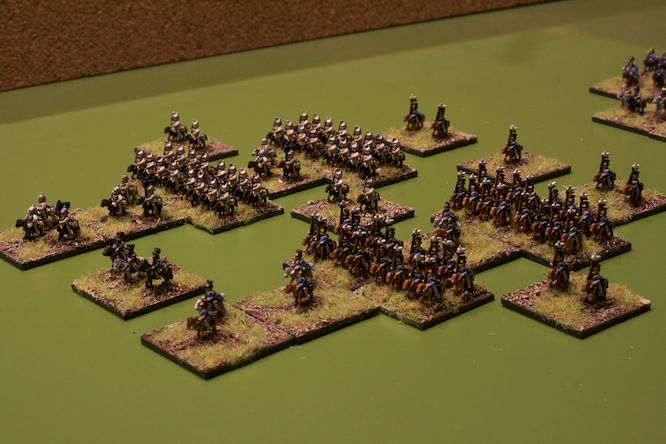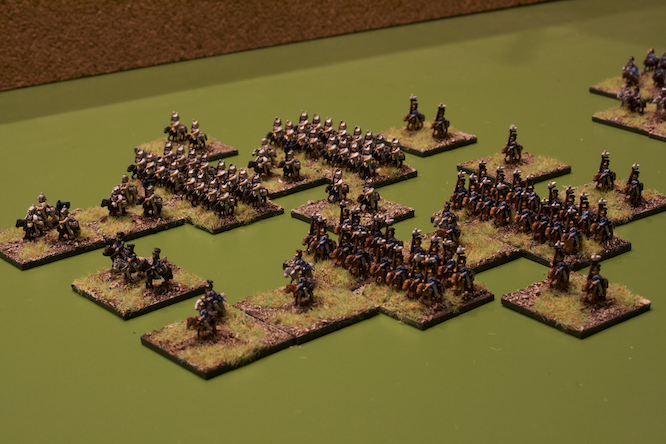 My grandchildren were the recipients of the unwanted gifts of Playmobil Armies -build with love and a lot of fun- so the three males (11, 9 and 5 old respectively) are now the owners of the proud Armies of The Grand Duchy of Vlaufosk, The Bermil.lion Electorate, and The Whiter Shade of Pal Co-principality. Hope the seeds flourish one day. I gave each one of them also a company of British Guards with bearskin. Because I kept the Trooping the Colour set of Playmobils and Custer's whole 7th (but I am selling the last one). As it is I am through with Playmobils having had a lot of fun with them but concentrating on my 6mm projects and my Old traditional 54mm Toy Soldier Collection.