Hits: 163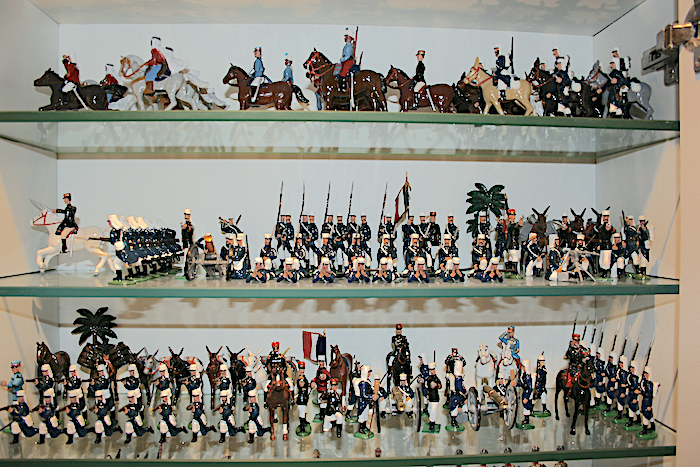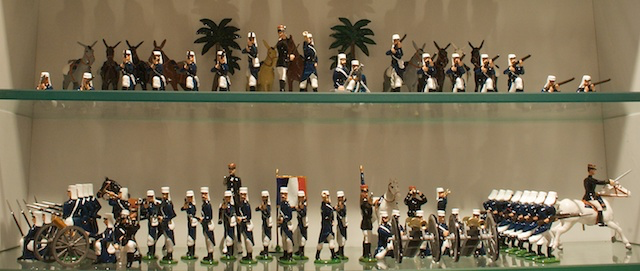 Yesterday, and the day before, I included some pics of the French Foreign Legion in my post, well, let's go through with it, I am a fan of this elite corps since I read the novel –Beau Geste– when a child, in fact I read the whole trilogy -which is not a trilogy- Beau Geste – Beau Sabreur – Beau Ideal (connoisseurs know there are two more books about the Geste brothers Good Gestes and Spanish Maine*). Ever since I have not resisted the impulse to buy minis related to it and that's that. Whatever my main wargame interest or collector fancy, there are always FFL soldiers in it. *The Desert Heritage in the USA.
So to make a clean sweep of this particular topic I will give you today the pics that shows my love for it -Legio Patria Nostra- a very particular elite mercenary unit which incidentally serves under the French Flag of Madame la Republique.
I have had Rubber India 54mm soldiers, 25mm Minifigs proxies, 28mm To The Redoubt, 54mm Dorset Soldiers, never got the Airfix box because I did not found it in the shops when visiting England, 54mm Military Modelling stuff from Andrea Miniatures, and I had to build them in GodsOwnScale (6mm) using proxies (see other posts), and of course customized Playmobils!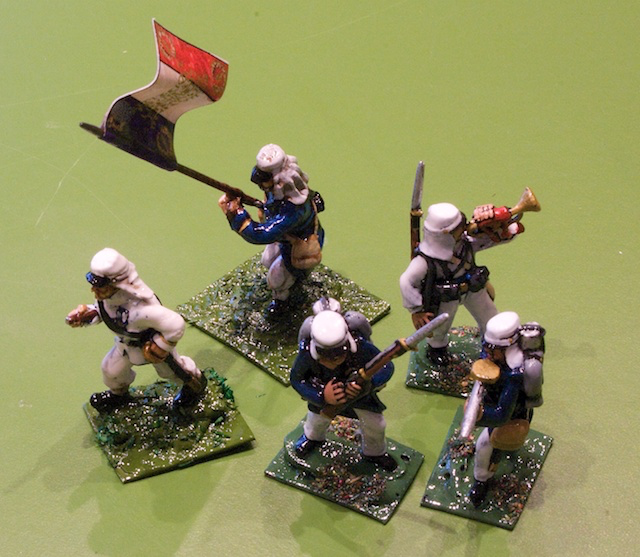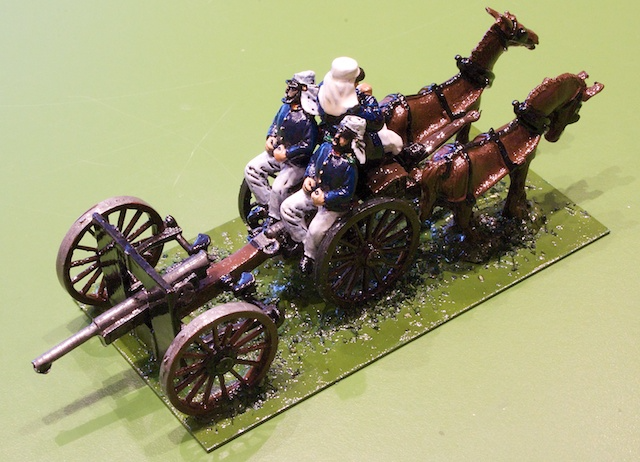 Too many pics probably… but this takes out of the way a personal passion (mania) which would have appeared recurrently on the blog. This is it and we forget about the FFL. Curiously enough I did my own compulsory military service in Spain in the (then) Spanish Sahara… so I know a bit about the desert myself. Always have tried that my sons and grandsons did not get the chance to repeat such a silly ordeal… and I still like P.C.Wren.