Hits: 678
I started again buying Baccus figures with Colonial British in mind, but with a change of colour, I went khaki because a read of the book MAIWAND made it compulsory -we wargamers are like this-. By then I had already decided to use a painting service -or several- not because I do not know how to do it myself, just because when you are near seventy years old… time is a factor and that was not the only project in mind. In fact due to real life work pressure I did use painting services in 25/28mm in the late old days of that scale unable to snatch the time to do the painting myself, so it was not a new experience at all.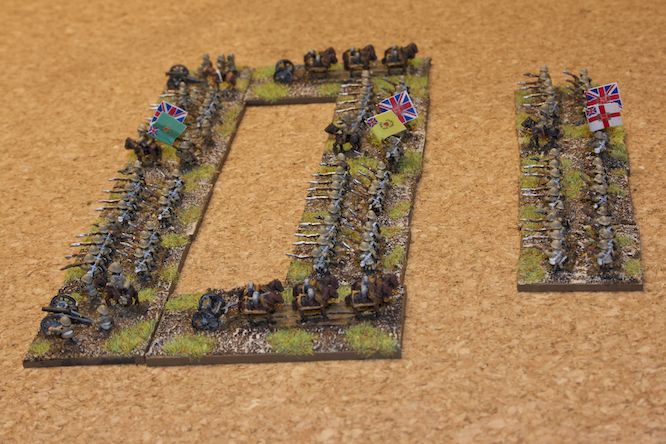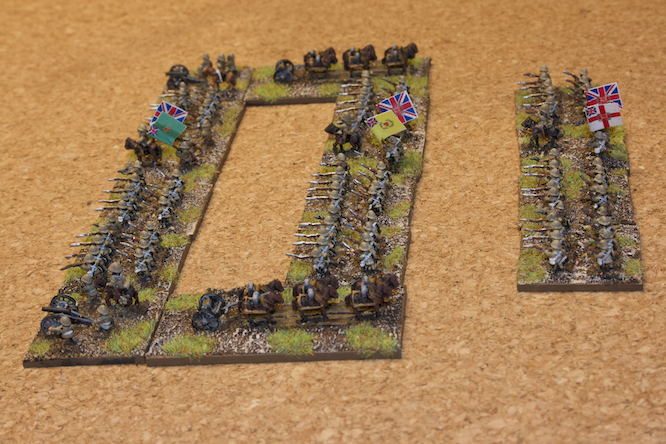 I was lucky, the painting service provided by Mersey Wargames, Turbil Miniatures and REVEILLE (found them on eBay) has been excellent: the ratio price/quality, the basing they use, and quite a quick turnaround. Sometimes the packing is a bit loose but that with 6mm is not a problem -never ever had nothing broken in transit- I have already mentioned that I put the flags myself and do retouch the final aspect with POSKA markers. Yes! the 66th carried their Colours at Maiwand… (I did a quick conversion to get the Ensigns with the Colours using dressmakers pins).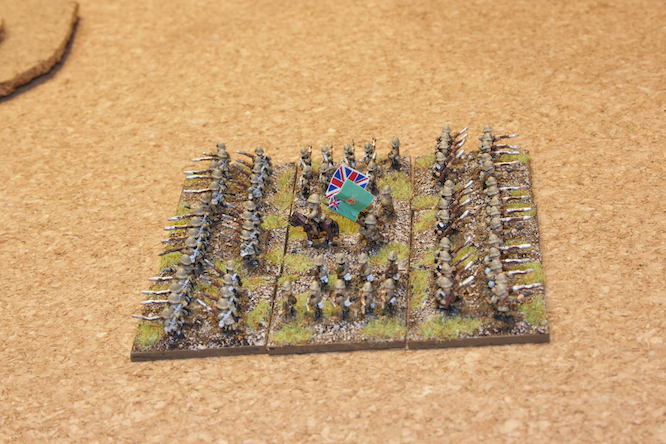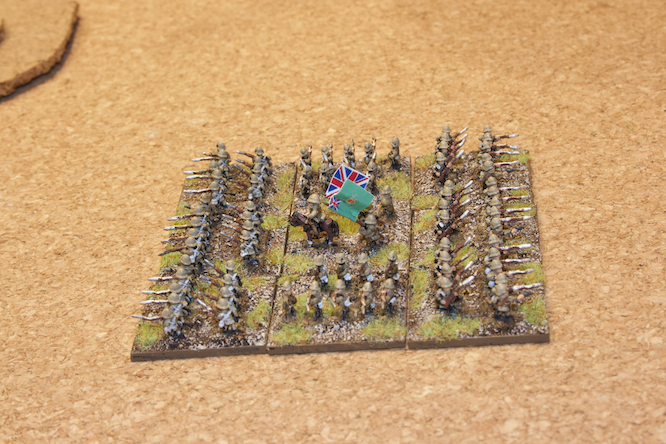 I use – of course – the same minis to fight Maiwand, the North West Frontier and The Sudan. It is a bonus of 6mm. One of the main attraction of Baccus is the quite complete Catalogue, but of course it is never complete for maniacs of a certain period, then you use proxies. I had the lucky strike to get (from the WWI range) the minis with turban head I needed to my project -a coincidence in time mind, I had already started blindly when Peter added those figures to the Catalogue!- he did graciously acknowledged the point! in a private email saying something about how sometimes -not frequently- small pieces seem to get into place to make someone happy! A great chap Peter Berry.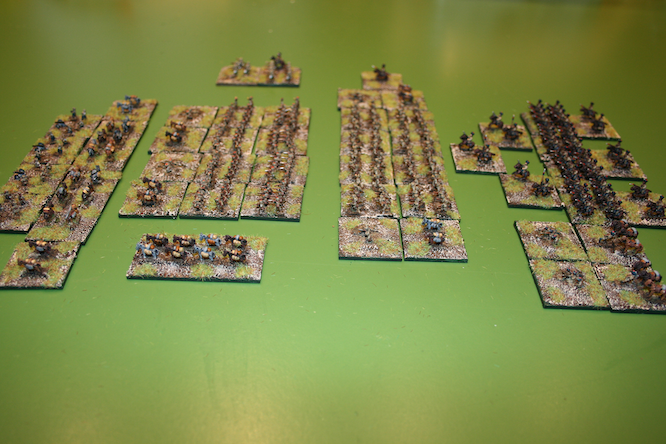 So lets do a quick survey of the Baccus Catalogue for Colonials: The packs I used have the following references: CBR02 British Infantry-Firing (only problem the bugler comes with the marching infantry pack); CBR24 Highland Infantry-Firing (again the pipers are on the Marching pack); CBR04 Lancers (great pack no problems there); CBR05 Royal Artillery 7 pdr. , I used limbers from the ACW range -finally having 6 horses per limber- never managed that on 25/28mm! mind that I do not duplicate the stands I simply use my ACW limbers!; CBR25 Royal Artillery 2.5 RML Mountain Gun simply excellent, I also dissembled some mountain guns and glued them on mules from the mule pack and a perfect stand!; CBR26 Royal Navy – Gardner Gun did the same with them but with pack camels; and CBR08 Mounted Officers excellent again… have bought several because I use them as converted standard-bearers too. Somehow that ends the "normal" packs then as proxies: WWI range Indian Troops GWE10 Indian Infantry Advancing – GWE11 Indian Infantry Firing – GWE12 Indian Vickers Guns and Crew – GWE13 Indian Cavalry (excellent Bengal lancers) and GWE15 Indian 2.5″ RBL and Crew. Of course it is very important in that scale to have the transport baggage so I bought packs: EQU03 Pack mules (used too on the Little Big Horn project, the trick is NEVER use figures on the stand!); EQU01 Waggons; EQU12 Pack Camels (ABU KLEA in mind); and the Naval Brigade using Confederate from ACW08. I even managed to build a Hussars with Swords Cavalry Regiment using CBR03 and a bit of cutter work modifying carbines into swords and a bit of work on the scabbards too. Really satisfied with the result.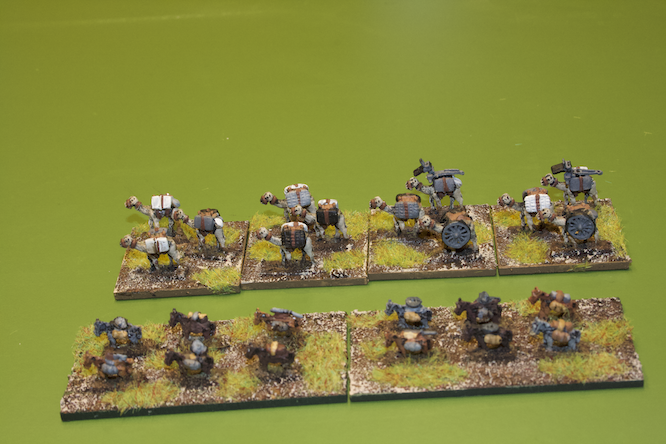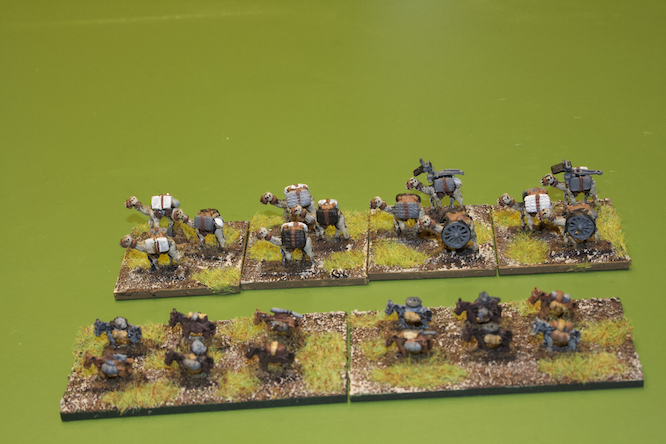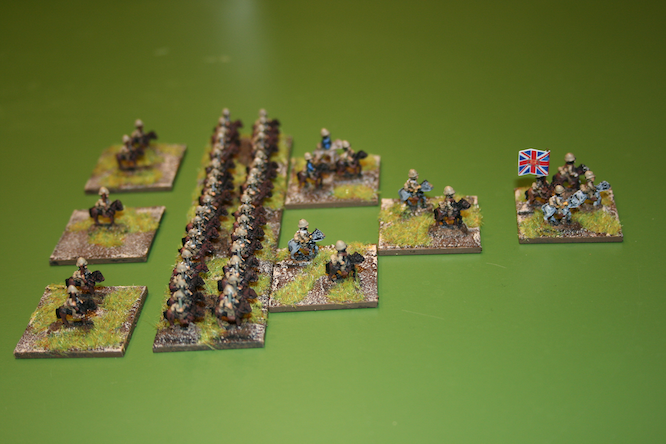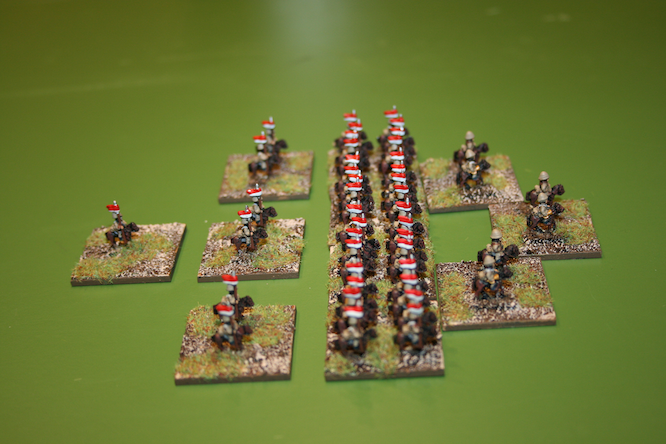 This period is completed and does not need new additions, as other minor "one off" themes quite self-contained.
The one imposible to control up to today is the ever increasing ACW project!, but that is my particular pet subject.