Hits: 111
No blasphemy intended, 6mm is the scale to go IMHO to fight on the tabletop large scale Battles or Campaigns, the quality of the castings has improved a lot over the decades and even some truly amazing painters of minis achieve stunning feats of art with them!… but of course this is not the main point… gone are the secure flanks (aka border of the table), the lines of communication suddenly are there… you can even represent the tail of an Army… really a lot of things to ponder on. On the downside you lose detail (lovers of the last button would not be interested) and even your quite really good average painted minis lose detail on the distance (at naked eye view). As you know I am hooked on this scale and my passion is the ACW. See elsewhere on this web page under ACW.
Probably one of the best books so far readed by me is the single volume by Bruce Catton The American Civil War. A truly tour de force.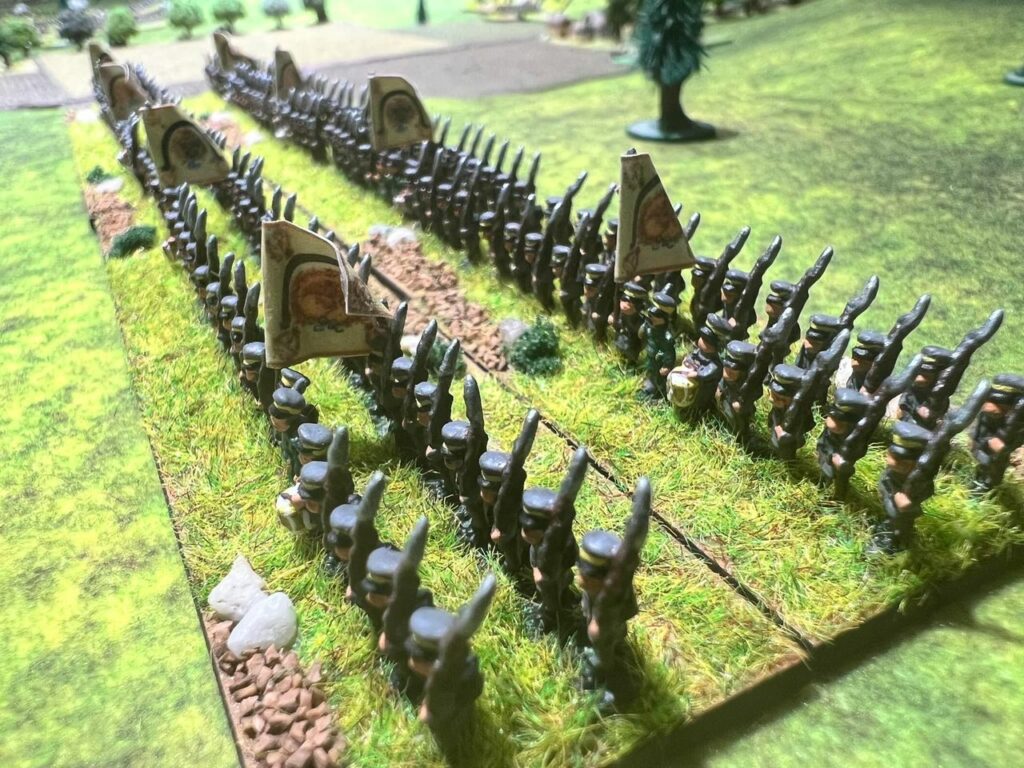 In fact it was the Baccus concept of basing 24 minis (or 28 with skirmishers) in a single base measuring 60x30mm and calling the unit a brigade who appealed to me. A genius move. (I evolved from there but that is another story).